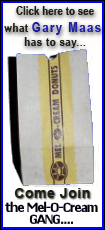 Minneapolis-based Medtronic is the world's largest medical device manufacturer.
Earlier in the day, Medtronic announced it would pay up to $500 million to acquire Invatec, a company that makes stents and balloons used to treat cardiovascular disease. The purchase is expected to help Medtronic expand its interventional cardiology business in the U.S. and Europe, where Invatec is based.
Medtronic agreed to pay $350 million initially, plus $150 million in payouts if Invatec receives approval for certain experimental devices, including drug-coated balloons used to prop open arteries during surgery.
In a separate announcement, Medtronic announced the U.S. approval of a first-of-a-kind heart valve that can be implanted without open heart surgery.
The Food and Drug Administration cleared the company's Melody Pulmonary Valve for adults and children with a heart defect that disrupts blood flow between the heart's right chambers and lungs.
Patients with the condition currently receive replacement valves that can break down over time, requiring multiple heart surgeries to replace them. Medtronic's device is implanted using a small catheter that is inserted through an incision in the leg, postponing the need for surgery.
Company shares rose 93 cents, or 2 percent, to close at $44.23 Monday.