In Europe, the FTSE 100 index of leading British shares was down 34.66 points, or 0.7 percent, at 5,225.65 while Germany's DAX fell 41.23 points, or 0.7 percent, to 5,590.14. The CAC-40 in France was 30.61 points, or 0.8 percent, lower at 3,751.24.
Earlier in Asia, China's Shanghai index led the region lower following reports that China's banks have had their reserve requirements increased again. Following those reports, the benchmark Shanghai Composite Index fell 75.02 points, or 2.4 percent, to 3,019.39, its lowest since Oct. 30, 2009.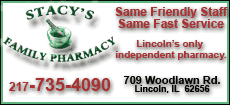 "It was later clarified that this was simply an implementation of an earlier decision and that no new banks had been affected," said Gareth Berry, an analyst at UBS. "Markets took no chances however."
Investors are particularly worried about policy changes in China as the country's growth helped limit the impact of the global recession over the last year -- figures last week showed that China's economy grew an eye-catching 10.5 percent in the final three months of the year from the year before.
The worry is that tighter monetary policy in China to check inflationary pressures could kill off the nascent economic recovery around the world.
And the economic data around the world suggests that the recovery is not on a sure footing.
Figures Tuesday showed that Britain finally emerged from recession in the last three months of 2009 -- after six consecutive quarters of falling output -- but only at a quarterly rate of 0.1 percent as the services sector barely grew. That was way less than the 0.4 percent consensus in the markets.
The weak growth rate hit the pound hard, pushing it down a whole cent following the data's release to $1.6112, even though the figures raised eyebrows in the markets.
"My experience in looking at data like this for nearly 40 years is that if the official GDP data disagrees with both the data from the labour market and the data from business surveys, the GDP data is probably wrong," said Douglas McWilliams, chief executive of the Centre for Economic and Business Research.
"Accurate data will only become available in about two years time," said McWilliams, who reckons growth was more like 0.5 percent.
Meanwhile, equivalent figures in South Korea did little to excite investors -- fourth quarter growth there slowed to just 0.2 percent because of weakness in manufacturing, construction and exports.
The anemic economic data around the world has been one of the reasons why stock markets have come off recent highs.
President Barack Obama's plan to limit the size of U.S. banks and impose restrictions on their more risky trading activities has added to the downturn in sentiment, which saw Wall Street suffer its worst week in ten months last week.