Affleck stars in "The Company Men," a Sundance Film Festival premiere in which he plays a man who loses all the material wealth he has accumulated after his high-paying job as a sales executive is eliminated in a round of cutbacks at his firm.
His character learns like many unemployed Americans that along with the stuff, he has lost a big part of his identity when his job goes away.
"It's sort of an existential crisis, and that's almost as bad as sort of, `All right, well where's my money going to come from?'" Affleck said. "This sort of shame and difficulty in saying, `Well, what am I? Well, I'm not really this. I can't really say I'm X if I'm not making money at it.'"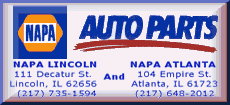 "The Company Men" is kind of the flipside of George Clooney and Jason Reitman's recession tale "Up in the Air," which includes segments of real unemployed workers reflecting on their situation.
In that film, Clooney plays the hitman, the guy who goes around firing people at downsizing companies. "The Company Men" centers on the people losing their jobs.
"I tell people who ask me about it that if you were interested in those people that Jason Reitman interviewed and put into the film who really lost their jobs, that this movie begins as they walk out of that room. This movie is really about what happened to those people," said John Wells, the man behind "ER" and "The West Wing," who makes his feature-film writing and directing debut on "The Company Men."
The film draws its inspiration from Wells' own family. His sister's husband lost a comfortable executive job after the Internet bubble burst. They lost their home and wound up moving in with Wells' parents for a time.
Wells began developing the story then, but once the economy recovered, the idea was shelved because it no longer seemed relevant. As the economy tanked in 2008, he resurrected the idea, and the film came together quickly.