No. 149, April Thomas, brought her bundled-up 9-month-old son Kerrick along in his stroller. No. 37, Leah Adler, stretches and warms up after waiting outside in the rain. No. 26, the one-named Malaya, stands quietly in a crowd of her colleagues.
At the front of a nondescript room sits Academy Awards producer and choreographer Adam Shankman, who got his first big Oscar break as a dancer on the show 20 years ago. Flanked by some of the industry's top choreographers, Shankman presides over Friday's audition.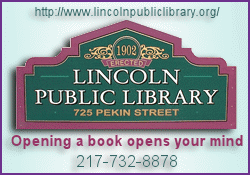 "I'll put on some soft music so that we can talk about you behind your back," he says to the group with a warm smile. He then separates the dancers by gender, lines them up and asks each to perform a pair of ballet moves -- a double pirouette and an arabesque that take just seconds to complete.
Instantly, more than half of the would-be performers are eliminated.
Nos. 26, 37 and 149 make the first cut.
"I just love to dance. And the Academy Awards, you can't get better than that," says Thomas, No. 149, snuggling her baby boy.
"Honestly, I just want to work and be on a big stage," says Adler, No. 37, who belonged to a dance company in New York before relocating to the West Coast. "Everyone wants to book that big gig with that big choreographer."
Shankman is among the biggest in the business these days. The director and choreographer of the 2007 film "Hairspray" and regular judge on TV's "So You Think You Can Dance" has collected more than three dozen choreography credits since 1992, and it was partly his dance prowess that got him the Oscar producing gig.
He invites those who made the first cut to return to the room, where two of his assistants begin teaching a brief dance routine filled with leaps, twists and spins.
Shankman, lithe and fit in black track pants, black socks and a white warm-up jacket, steps out from behind the table to show the aspiring performers just what he's looking for.
"If your arms are here, I'll freak out," he says, his arms hanging limp near his chest. "And you don't want that."