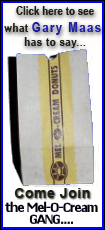 The Grammy winner whose albums include "Evolver" and "Get Lifted" thought Guggenheim, an Academy Award winner for his global-warming documentary "An Inconvenient Truth," was just the man to look at what's wrong with America's public schools.
"We were going to meet with Davis to see if he wanted to direct it," Legend said. "When my manager met with him, he was like, `Uh, I'm already making this film. This film you're talking about, I'm already making it, and it'll be done in three months.'"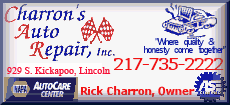 Legend, 31, eagerly agreed to sign on with Guggenheim's "Waiting for Superman," writing the song "Shine" for the closing credits of the documentary, which premiered over the weekend at the Sundance Film Festival.
"The first time I heard it, I was like 'It's perfect,'" Guggenheim said. "When you hear the song, it just says everything about what we have to do for every kid in America. Give them a great potential and let them shine."
The film chronicles efforts by innovative educators to turn around failing systems in Washington, D.C., Harlem, Los Angeles and other places where many schools have come to be known as "dropout factories." Guggenheim studies the hindrances of conflicting state and federal regulations on schools and how tenure tracks and teachers unions affect administrators' power to get rid of bad instructors.
At the heart of the film are segments following a handful of promising students whose best hopes for a decent future rest in long-shot lotteries to determine which children will get to attend a choice alternative school.
"Shine" "was completely inspired from seeing the film and seeing the stories of the children in the film, because it follows these kids who have potential, have a certain desire to do well," Legend said. "They are in circumstances where they are surrounded by failing public schools, and they see the light, they see a few schools in their area that are succeeding. But you have to win a lottery to get into these schools. ...