Next up: the Winter Olympics.
A solid Olympics performance in February could go a long way toward rehabilitating the network. The past few weeks of bad publicity haven't helped, though, and NBC's struggling prime-time ratings hinder its abilities to promote the Vancouver games, which begin Feb. 12.
NBC also knows going in that it will lose millions of dollars on the Olympics but insists that no corners will be cut that viewers will be able to see.
"The squabbling over late night has really overshadowed anticipation for the games," said Shari Anne Brill, an analyst for the Madison Avenue firm Carat USA.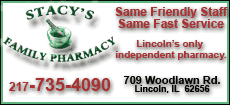 John Rash, an analyst for the Chicago ad firm Campbell & Mithune, said NBC's prime-time troubles hurt its ability to get people excited about the games and emboldened rival networks to program more aggressively against the Games.
But John Swallen, senior vice president of research for TNS Media Intelligencer, cautioned against connecting NBC's other problems with interest in the Olympics.
"Ultimately, it's the competition and the personalities of the athletes involved in the competition that makes the difference between a ratings bonanza and a ratings disaster," Swallen said. "And you can't predict that until the games unfold."
In a strange parallel, NBC is suffering now because of decisions made years ago. Rather than let O'Brien escape to a competitor in 2004, NBC executives promised him "The Tonight Show" five years later and then tried to keep both O'Brien and Leno -- an effort that blew up in their faces.
Similarly, the General Electric Co.-owned NBC agreed in 2003 to pay $820 million for the television rights to the Vancouver games, compared to the $613 million paid for the 2006 games in Turin, Italy. Reportedly, no other network came within $700 million of NBC's successful bid to air both the Vancouver games and the London Summer Olympics in 2012. NBC bid a total of $2 billion for both games.
GE executives announced late last year that NBC is expected to lose about $200 million on the Vancouver games, the first time it has lost money on an Olympics since it began televising the games in 1992. Any expectation that NBC would take in enough revenue to make up for the significant increase in rights fees was dashed by the recession.
The U.S. Olympic Committee lost three sponsor companies, including General Motors, and picked up only one new one. The International Olympic Committee lost four companies, and picked up only one new one, according to the TNS Media Intelligencer.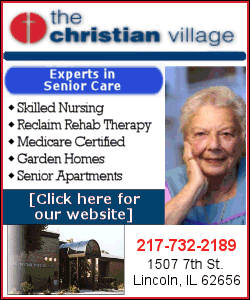 Sponsors can often be counted on for big advertising campaigns. GM, for example, spent $112 million in Turin. Although the company will advertise during the Vancouver games, it won't approach that level, company spokesman Ryndee Carney said.