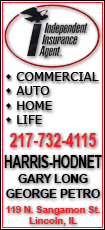 It could take experts weeks to search out sites suitable for enough tent cities to hold earthquake refugees, the International Organization for Migration, an intergovernmental agency, said Sunday.
"We also need tents. There is a shortage of tents," said Vincent Houver, the Geneva-based agency's chief of mission in Haiti.
Houver said the agency's warehouse in Port-au-Prince holds 10,000 family-size tents, but he estimates 100,000 are needed. The organization has appealed for $30 million to pay for tents and other aid needs and has received two-thirds of that so far, he said.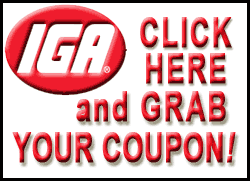 Haiti's government wants the estimated 600,000 homeless huddled in open areas of Port-au-Prince, a city of 2 million, to look for better shelter with relatives or others elsewhere. Some 200,000 are believed to have fled already, most taking advantage of free government transport, and others formed a steady stream out of the city Sunday.
An estimated 50,000 to 100,000 have returned to the region around the coastal city of Gonaives in northern Haiti, a city abandoned by many after two devastating floods in six years.
"Living in Port-au-Prince is a problem. Going to Gonaives is another problem," said Maire Delphin Alceus. "Everywhere you go is a problem. If I could, I would have left this country and been somewhere else by now. But I have no way to do that."
Her daughter, Katya, was among the thousands killed in Gonaives and the surrounding Artibonite area by the floods of 2004's Tropical Storm Jeanne. The family moved to Port-au-Prince, where the earthquake killed her 26-year-old son and her half-sister, who provided for them by importing clothes and perfume from Miami for resale in Haiti.
What's left of the family is back in Gonaives, which is overlooked by mountains denuded by over-farming and rampant tree cutting for firewood that have cleared a path for destructive floods.
"I'm scared, but I'm living by the will of God," said Alceus, dressed in white after attending Sunday services at an evangelical church.
While more people left Port-au-Prince, the capital was shaken by yet another aftershock Sunday, one of more than 50 since the great quake Jan. 12 that has panicked survivors into running out into the street. Some just froze in fright Sunday. The U.S. Geological Survey said it registered 4.7 magnitude, but there were no reports of further damage.
More than 150,000 quake victims have been buried by the government, an official said Sunday, but she said that doesn't count the bodies still in wrecked buildings, buried or burned by relatives or dead in outlying quake areas.
"Nobody knows how many bodies are buried in the rubble," Communications Minister Marie-Laurence Jocelyn Lassegue said. Asked about the total number of victims, she said "200,000? 300,000? Who knows the overall death toll?"
Lassegue told The Associated Press that the government's figure of 150,000 buried from just the capital area was based on figures from CNE, a state company that is collecting corpses and burying them north of Port-au-Prince.
That number would tend to confirm an overall estimate of 200,000 dead reported last week by the European Commission, citing Haitian government sources. As of Sunday, the United Nations stuck with an earlier confirmed toll of at least 111,481 deaths, based on recovered bodies.