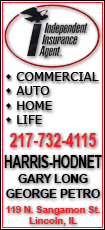 The agreement stems from a judge's order in a class action lawsuit originally filed by seven combat veterans who alleged the military illegally denied benefits to those discharged because of the disorder during a six-year period that ended Oct. 14, 2008.
Legal notices are currently being mailed to about 4,300 veterans informing them that they can "opt-in" to the lawsuit until July 24 to participate in the expedited review. Attorneys for the veterans estimate that millions could be paid to veterans under the agreement, with some veterans receiving hundreds or more dollars in increased monthly benefits.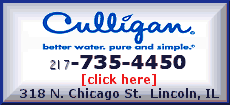 The National Veterans Legal Services Program was to discuss the suit at a press conference Monday.
Former Army Sgt. Juan Perez, 36, of Owosso, Mich., said the resolution of the suit filed in 2008 in the U.S. Court of Federal Claims was a relief. Perez, a father of five who did two tours in Iraq, said he struggles with migraine headaches and an eye injury related to a head injury sustained in Baghdad. He also has nightmares and takes medication for his mood related to PTSD.
Since he left the military, he said he and his wife were laid off from their jobs and declared bankruptcy, in part because of medical bills from the birth of his two youngest kids.
"I'm glad that they are finally moving forward and reevaluating the soldiers that need to be reevaluated and doing the right thing," Perez said. "It's been kind of a struggle not only for myself but a lot of individuals that didn't get what they were supposed to get in the first place."
PTSD is an anxiety disorder that can develop after a terrifying event where the person was physically harmed or felt threatened. Symptoms range from flashbacks to problem drinking.
The lawsuit addresses the issue of the disability rating given by the military to veterans discharged with PTSD. Each of the seven plaintiffs was given a rating of 10 percent or less.
The law requires the military to assign a disability rating of at least 50 percent to those discharged for PTSD, said Bart Stichman, co-executive director the National Veterans Legal Services Program, a nonprofit organization that represents the veterans. Since October 2008, the military has given the 50 percent rating to those discharged with PTSD, Stichman said.