Fresh numbers arriving Tuesday morning from the Congressional Budget Office are expected to bring continued bad news on the deficit, keeping the pressure on Obama and congressional Democrats to demonstrate they're serious about taking on the flood of red ink.
The spending freeze, expected to be proposed by Obama during the State of the Union address on Wednesday, would apply to a relatively small portion of the federal budget, affecting a $477 billion pot of money available for domestic agencies whose budgets are approved by Congress each year. Some of those agencies could get increases, others would have to face cuts; such programs got an almost 10 percent increase this year. The federal budget total was $3.5 trillion.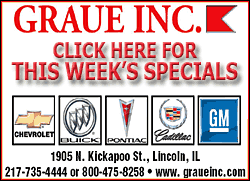 The freeze on so-called discretionary programs would have only a modest impact on a deficit expected to match last year's $1.4 trillion. The steps needed to really tackle the deficit include tax increases and curbs on benefit programs like Medicare, Medicaid and Social Security.
That's the idea driving the Obama-backed plan to create a special task force to come up with a plan to curb the spiraling budget deficit. But the Senate sponsors of the plan say it's attracted too much opposition from the right and left to prevail.
Republicans say the panel -- it would try to develop a deficit reduction blueprint after the November elections for a vote before the new Congress convenes -- would lead to big tax hikes. Democratic opponents say they don't want to vote on proposals to cut benefit programs like Social Security without being able to shape the plan.
Obama's three-year spending freeze will be part of the budget Obama will submit Feb. 1, senior administration officials said, commenting on condition of anonymity to reveal unpublished details.