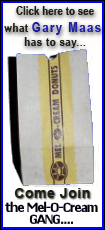 Scott Roeder, 51, of Kansas City, Mo., has publicly admitted shooting Tiller but pleaded not guilty to first-degree murder and aggravated assault charges. Defense attorneys are expected to try for a conviction of voluntary manslaughter, a charge that carries considerably less jail time, by arguing Roeder believed Tiller's killing would save unborn children.
Prosecutors have rolled through 10 witnesses since trial testimony began Friday. Much of it focused on witness accounts of the May 31 shooting, its immediate aftermath and Roeder's frequent visits to the Wichita church where Tiller was fatally shot while serving as an usher.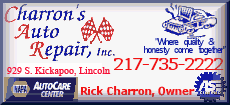 Prosecutors would not say who would testify Tuesday, but relatives of Roeder are on the prosecution's list of potential witnesses and have yet to take the stand. In their opening statement Friday, prosecutors said they would build their case on eyewitness testimony, recordings of frantic 911 calls and photos of Tiller's body lying in a pool of blood in the church foyer.
Church usher Keith Martin testified Monday that he saw Roeder at the church a half dozen times before the shooting. Unlike other churchgoers, Roeder always brought his own Bible and sat by himself, Martin said.
Martin also testified that anti-abortion protests at the church over the years made members suspicious of newcomers even before the shooting. Tiller, whose Wichita clinic closed after his death, championed abortion rights even after being shot in both arms by an activist in 1993.
At times, visitors had stood up in the congregation and started shouting, Martin said. Some even tried to take over the microphone, he said, and someone once tried to push a pianist off the stool.
Still, Martin said, he didn't closely watch Roeder the day Tiller was shot because he had seen Roeder before at services without incident.
Kristin Neitzel, a pastor at the church, testified that Roeder briefly attended the church's special Saturday service the evening before the shooting, and that some church members had become suspicious of him because of he had been asking a lot of questions.