The weather was so bad in northeastern North Dakota that Grafton construction company owner Jack Burns decided not to even leave his house.
"It wasn't worth it," he said. "We definitely can work outside in the cold, but you can't work outside in the wind. We pretty much have to wait until this blows over."
Heavy snowfall was not expected, but strong winds were blowing around what was falling -- or had already fallen in the last several days -- in the Dakotas, Iowa, Nebraska and Minnesota, creating whiteout conditions in some places. Ice buildup on power lines also was a problem in some areas.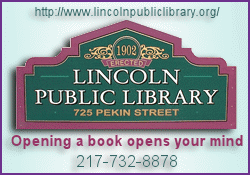 Crews in the Dakotas, Nebraska and Iowa were continuing efforts to restore electricity to about 13,000 people, mostly in rural areas.
Conditions were so bad in North Dakota, that officials advised people not to travel at all. Portions of Interstate 94 were closed in the southern part of the state because of zero visibility and a multi-vehicle crash. Interstate 29 was closed between Grand Forks and the Canadian border and from Watertown, S.D., to the North Dakota border.
Iowa officials closed a nearly 80-mile stretch of Interstate 35 from Ames to Clear Lake after a pileup that the state Department of Public Safety said involved as many as 40 vehicles. There was no immediate word on injuries.
In northeast Nebraska and south central and southwest Minnesota, some state highways were closed.
Minnesota Gov. Tim Pawlenty activated the National Guard to help counties in southern and west-central Minnesota provide shelter and other services. Armories in Olivia, Marshall, and St. James were opened for stranded travelers.
At the Pilot Travel Center in Clear Lake in northern Iowa, truckers and other travelers were pulling off Interstate 35 and waiting for the storm to pass. Manager Dan Skiye said he had at least 100 semitrailers in his parking lot Monday afternoon.
"The truckers say they can't see the front of their trucks and they're pulling off," he said.
In southwest Minnesota, at least 100 students were hunkered down for the night at their high school because the blizzard made it too dangerous for them to travel home.
Westbrook Principal Bill Richards said the students would sleep on wrestling mats with donated sleeping bags and blankets. He said he didn't think he would get any sleep.