The proposal by Senate Majority Leader Harry Reid, D-Nev., would make it harder to extend permanently some tax cuts that expire at the end of this year, renew health care subsidies for laid-off workers that expire next month, or offer more help to states for Medicaid for the poor.
Some middle-class tax cuts would not be affected, and extended unemployment benefits for the long-term jobless may also be exempt.
The move to stiffen budget rules is aimed at softening opposition among moderates to letting the government extend itself another $1.9 trillion into debt. President Barack Obama is expected to crack down on domestic agency budgets when submitting his budget next week, but tougher steps like raising taxes and cutting benefit programs are longshots in an election year.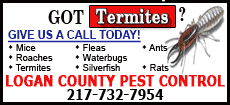 Reid's "pay-as-you-go" plan would attempt to curb Congress' free-spending ways, which are turning voters away from Obama and lawmakers in both parties. The plan would require spending cuts or revenue increases to pay for new spending initiatives or tax cuts. Passing it would take 60 votes in the Senate, a tall order since all but a handful of Republicans are likely to oppose it.
For example, the billions of dollars it takes to subsidize health insurance for the jobless under the so-call COBRA program would likely have to be "paid for" with a tax increase or cuts to other benefit programs. That could kill the effort, as well as plans to help states struggling with ballooning Medicaid costs because of the recession.
Initiatives announced Monday by the White House, such as doubling of the child care tax credit for families earning less than $85,000, would similarly have to live within the rules.
Congress already has similar budget rules but routinely waives them. The new rules would carry the force of law and would be enforced by the threat of across-the-board spending cuts if they are violated.
Lawmakers could still get around the rules through waivers and by making exceptions for emergencies, such as continuing jobless benefits for the long-term unemployed. Republicans, for example, waived the rules in 2001 to pass President George W. Bush's tax cuts.
With a $1.4 trillion budget deficit in 2009 and a deficit as large expected this year, the government will run up against the $12.4 trillion ceiling on its debt by late next month.
After Republican Scott Brown took the late Edward M. Kennedy's Senate seat from Democrats in Massachusetts' special election last week, Republicans were poised to make the escalating debt a core issue in November's midterm elections. With a $1.9 trillion increase in the debt ceiling, Democrats could escape having to vote on it again until early 2011.