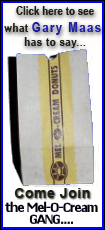 Tahawwur Hussain Rana, 49, a Canadian national born in Pakistan, intends to fight the charges, attorney Patrick Blegen said after the arraignment.
"I am optimistic that we can fight these charges and clear Mr. Rana's name," Blegen told reporters. He said he will keep up the fight, futile so far, to get his soft-spoken, gray-bearded client released on bond while awaiting trial.
Rana appeared in court guarded by husky marshals and wearing the bright orange jumpsuit of a federal prisoner, with leg irons that rattled when they caught momentarily on the wheel of a chair.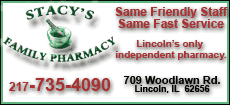 He politely said good morning to Magistrate Judge Arlander Keys and spelled his name for the court reporter but said little else. If convicted, he could be sent to federal prison for the rest of his life.
Rana and co-defendant David Coleman Headley, 49, an American who went to school in Pakistan, are accused of laying the groundwork for the deadly November 2008 rampage by 10 terrorists who left a trail of carnage through Mumbai. Nine were eventually killed and the tenth person accused is now in custody.
Rana and Headley are also accused of planning an attack on the Jyllands Posten newspaper, which set off weeks of protests among Muslims after publishing 12 cartoons depicting the Prophet Muhammad in 2005. That attack never took place.
Prosecutors say that the alleged terrorist plans were tied to a Pakistan-based terrorist group, Lashkar e Taiba (Army of the Pure) that has been in violent conflict with the government of India over the disputed territory of Kashmir.
Two other men, retired Pakistani military officer Rehman Abdur Hashim Syed and accused terrorist leader Ilyas Kashmiri, also are charged in connection with the planned attack on the Danish newspaper. Their whereabouts are unknown, although the indictment said Kashmiri has been in Pakistan's tribal areas, home to various terrorist groups.
Rana is specifically charged with two counts of conspiracy to provide aid to terrorism and one count of actually providing such support.