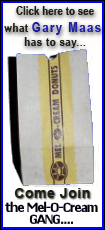 It is an idea, however, that fell flat in Congress when Obama first proposed it last year because lawmakers didn't know how to target the credit effectively. The Obama administration still hasn't provided details on how the tax credit would work, and some tax experts question whether it would.
"It's very hard to know when a company is incrementally adding jobs because of a tax credit, and when they would have done it anyway," said Eugene Steuerle, a Treasury Department official in the Reagan administration who is now co-director of the Tax Policy Center, a Washington think tank. "I'm sympathetic to subsidizing low-wage jobs. It's just a question of how you design it."
Congressional researchers say a tax credit for firms that increase payroll could be a good way to increase employment, if the credit is available to all companies, not just small businesses. They cautioned, however, that it would be difficult to administer.
Among the issues raised by tax experts:
-How would the government prevent abuse by companies that artificially increase payroll?
-How would new companies be treated?
-How would a firm be prevented from disbanding and reopening under another name just to claim the credit?
-How would the government ensure firms add long-term employees when the credit is only for a year or two?
-Would firms be willing to add workers to get a tax credit when consumer demand for their products has not increased?
Clint Stretch, a tax policy expert at Deloitte Tax, said the tax break would help companies that shed jobs last year and were ready to start rehiring this year.
"Guys who were ruthless and threw people out on the street will benefit while those who kept their workers will not," Stretch said.
The Obama administration renewed its focus on job creation last week and the president called on Congress to pass a jobs bill that provides "tax breaks to small businesses for hiring people."
Obama first proposed the tax credit late last year, but House Democrats didn't include it in a jobs bill they passed in December. The bill is awaiting action in the Senate. Aides said Obama will focus on job creation in his State of the Union address Wednesday.