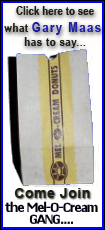 Transportation Minister Ghazi Aridi said the pilot initially followed the tower's guidance, but then abruptly changed course and went in the opposite direction.
"They asked him to correct his path but he did a very fast and strange turn before disappearing completely from the radar," Aridi told The Associated Press.
It was not immediately clear why the pilot veered off the recommended path. Like most other airliners, the Boeing 737 is equipped with its own onboard weather radar, which the pilot may have used to avoid flying into thunderheads rather than following the flight tower's recommendation.
"Nobody is saying the pilot is to blame for not heeding orders," Aridi said, adding: "There could have been many reasons for what happened. ... Only the black box can tell."
Lebanese officials have ruled out terrorism or "sabotage" on the flight bound for the Ethiopian capital Addis Ababa.
No survivors had been found more than 24 hours after the crash. Emergency workers have pulled bodies from the sea; the numbers reported so far range from a dozen to more than 20.
Ethiopian Airlines' CEO Girma Wake said Tuesday some bodies were probably still in the plane.
"We hope they will find trapped bodies in the fuselage," Wake said in Addis Ababa.
Searchers were trying to find the plane's black box and flight data recorder, which are critical to determining the cause of the crash.
On Tuesday, rescue teams and equipment sent from the U.N. and countries including the United States and Cyprus were helping in the search. Conditions were chilly but relatively clear -- far better than Monday, when rain lashed the coast.
Pieces of the plane and other debris were washing ashore, and emergency crews pulled a large piece of the plane, about 3 feet (1 meter) long, from the water. A crew member, Safi Sultaneh, identified it as a piece of a wing.
An aviation analyst familiar with the investigation said Beirut air traffic control was guiding the Ethiopian flight through the thunderstorms for the first 2-3 minutes of its flight.