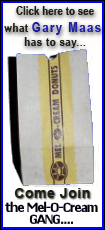 Negotiators from the opposite sides of Northern Ireland's unraveling government -- the British Protestants of the Democratic Unionists and the Irish Catholics of Sinn Fein -- denounced each others' positions as they arrived for separate talks with the two premiers, who launched a surprise diplomatic effort Monday.
British Prime Minister Gordon Brown's office issued a statement saying the talks -- which halted around 3 a.m. (0300GMT) Tuesday and resumed six hours later -- had been "hard going," but both premiers "remain determined that progress can be made."
Government officials would not say how long Brown and Irish Prime Minister Brian Cowen intended to press their case for power-sharing. If they leave without brokering a deal, prospects appear dim for sustaining Northern Ireland's coalition of former foes.
Northern Ireland's 1998 U.S.-brokered Good Friday peace accord proposed power-sharing between majority Protestants and minority Catholics as the best way to end a conflict that had claimed more than 3,600 lives since the late 1960s.
A fragile peace had already taken hold thanks to mid-1990s cease-fires by Northern Ireland's rival underground armies. Those truces have been bolstered by disarmament -- but power-sharing has proven to be a crisis-prone struggle.
Sinn Fein negotiators said they expected their Protestant partners in government to make long-sought commitments to agree to let Britain hand over control of Northern Ireland's courts and police. If that does not happen within hours, their Irish nationalist party would withdraw from the 2 1/2-year-old coalition, triggering its collapse.
"I would like to be optimistic but I haven't seen much cause to be. There's a fair degree of frustration about," said Sinn Fein negotiator Conor Murphy. He rejected the notion that the current effort to reach a new agreement with the Protestant side of government could run a few more weeks.
"I think the DUP (Democratic Unionists) would like to keep sitting around tables for the next five years without any movement on any issues," Murphy said. "We're rapidly reaching the point where decisions have to be taken, and that's in a matter of hours rather than days."
A Sinn Fein withdrawal would force the dissolution of the 108-member Northern Ireland Assembly and new elections that, analysts warn, could produce even more polarized results that would make power-sharing even harder to resurrect.