The nearly 200-page report contains a panoply of measures intended to dissuade women from wearing all-enveloping veils in France. However, there is no call to outlaw such garments -- worn by a tiny minority of Muslims -- in private areas and in the street.
The 32-member, multiparty panel heeded warnings that a full ban risked being deemed unconstitutional and could even cause trouble in a country where Islam is the second-largest religion.
The language in the report was carefully chosen in an effort to avoid offending France's estimated 5 million Muslims -- the largest such population in western Europe -- and accusations of discrimination. Muslim leaders have already complained that the debate over the full veil coupled with an ongoing debate on French national identity has left some Muslims feeling their religion is becoming a government target.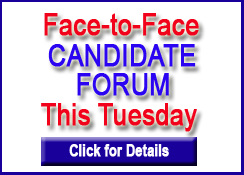 The topic of the all-encompassing veil is charged with passion and politicking, and the panel failed to reach a consensus on whether any action was warranted, and what kind, despite universal agreement that veils covering the face are not wanted in France.
The report culminates a six-month inquiry into the wearing of all-encompassing veils that began after President Nicolas Sarkozy said in June that they are "not welcome" on French territory.
Such veils are thought to be worn by only several thousand Muslim women who, most often, pin a "niqab" across their faces, hiding all but the eyes. Worn with a long, dark robe, such clothing is customarily associated with Saudi Arabia and the Gulf states.
The veil is widely viewed in France as a gateway to extremism, an insult to gender equality and an offense to France's secular foundation. A 2004 French law bans Muslim headscarves from primary and secondary school classrooms.
As hearings proceeded, "it appeared to members of the panel that the wearing of the full-body veil threw out a challenge to our Republic. It is unacceptable," the report said.
Equality between men and women and the principle of secularism are frequently cited in the report as French values compromised by the face-covering veil, viewed as radical dress.
Among its 18 proposals, the panel recommends modifying the code governing asylum and foreigners residing in France to ensure refusal of a resident card to those who "manifest a radical practice of their religion."
A more drastic recommendation would refuse citizenship for "failure to assimilate" to those who "manifest a radical practice of their religion." The code currently mentions "propagation of extremist theses" as reason for refusing citizenship.