"
He has my strongest support. I think he's done a good job," Obama told ABC News.
"What we need is somebody at the Federal Reserve who can make sure that the progress that we've made in stabilizing the economy continues. I think Bernanke is the best person for that job," the president said.
With Bernanke's term expiring Sunday, Senate Majority Leader Harry Reid, D-Nev., expects a confirmation vote by the end of the week, his spokesman said. David Axelrod, a top White House adviser, said Bernanke has the votes to keep his job.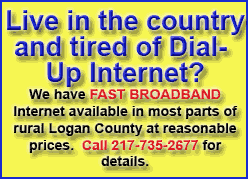 Bernanke's brightening prospects provided the White House with a rare bit of good news amid political upheaval caused by simmering public anger over the economy, joblessness and bank bailouts.
The Federal Reserve, with its power to set interest rates that influence economic activity, employment and inflation, wields extraordinary influence over the lives of millions of Americans. It also plays a crucial role as the country's lender of last resort when banks can't get their money elsewhere.
Bernanke still can count on several "no" votes when the Senate takes up his confirmation. But after a surge of opposition late last week, and with many senators still undecided, the tide appeared to be turning in his favor. Amid the news, the Dow Jones industrial average rose 24 points after losing 552 points over the previous trading days.
Sen. Dick Durbin of Illinois, the second-ranking Democratic leader in the Senate and the party's top vote counter, conceded many Democrats are apprehensive. But after meeting with Bernanke Monday in the Capitol, Durbin said the Fed chairman should win a second term with help from Republican senators.
Complicating Bernanke's reappointment is his need for 60 votes to overcome a procedural hold on Bernanke's confirmation placed by Sen. Bernie Sanders, a Vermont independent who has been one of his leading critics.
But Durbin said even senators who might oppose the Fed chairman have said they would not attempt to block his confirmation from reaching the Senate floor. Among them are Democrats Patrick Leahy of Vermont and Sheldon Whitehouse of Rhode Island.
"I don't like filibusters on nominations," Leahy said.
Durbin said Bernanke in their meeting acknowledged "mistakes were made" before the financial crisis. But Durbin said Bernanke also noted that problems that created the crisis predated his government service.
"Putting all this at his doorstep may be going too far," Durbin said.
A review of public statements and a survey of Senate offices Monday showed more than 30 senators supported Bernanke. Fifteen had announced their opposition.