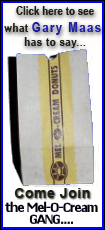 The move came Monday, six days after the Rangers signed Lewis to a two-year deal worth at least $5 million. The contract includes a club option for 2012.
The 30-year-old Lewis was the 38th pick of the 1999 draft. A promising start to his Texas career was cut short by a shoulder injury in 2004. He spent the past two seasons in Japan.
Inglett was acquired on a waiver claim from Toronto last month. The Rangers have 10 days to trade, release or outright the 31-year-old to the minor leagues.