A look back at the week in Illinois politics:

STICKS & STONES

Democrats Pat Quinn and Dan Hynes went after one another with new ferocity.

Hynes, the state comptroller, dug up comments about Quinn that Chicago Mayor Harold Washington made just before his death in 1987. Washington said that he had fired Quinn from the post of city revenue director because Quinn was undisciplined and intent on using the job for publicity. He said hiring Quinn was his greatest mistake.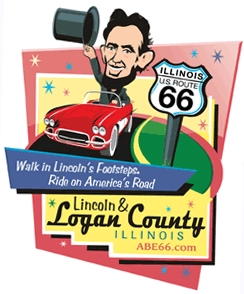 The Hynes ad featuring Washington's comments makes a big impression. First, because it's so rare to see a candidate discussed in such harsh terms. Second, because Washington's criticism of 23 years ago so closely matches the complaints Quinn must battle today -- that he lacks the discipline and focus to govern. Even from the grave, a revered figure like Washington could carry weight with many black voters.
Quinn, the incumbent governor, appeared furious over the Hynes ad. He called Hynes a hypocrite for using Washington as his father was a bitter rival to Washington years ago. He accused Hynes of encouraging racial divisions.
Quinn released a negative ad of his own, accusing Hynes of neglecting his duties by failing to uncover a scandal at Burr Oak Cemetery, a historic black graveyard. Authorities say hundreds of bodies were treated improperly -- sometimes stacked in the same grave and sometimes simply dumped like trash. The comptroller's office regulates cemetery finances, so Quinn argues Hynes should have found out what was going on.
SPEAKING UP
Quinn: "Me running attack ads? I'm not running attack ads at all. I'm defending myself."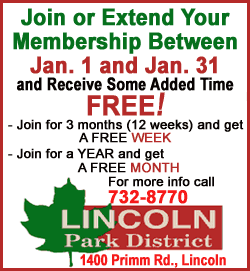 BY THE NUMBERS
A new Chicago Tribune poll produced exciting results in both the Democratic and Republican races for governor.
The poll found only a narrow lead for Quinn -- 44 percent to Hynes' 41. Six weeks earlier, Quinn had a 2-1 lead in the Tribune poll. Three candidates were bunched at the top of the Republican field. Andy McKenna had 19 percent, Jim Ryan 18 percent and Kirk Dillard 14 percent.
The poll had a margin of error of 4 percentage points.
GOODBYE
Bob Schillerstrom, the DuPage County Board chairman, dropped out of the governor's race and threw his support to Ryan.
Schillerstrom had a resume that sounds tailor-made for an Illinois Republican in 2010 --government experience but not in Springfield, success in controlling taxes and spending, moderate views on social issues like abortion. But Schillerstrom's campaign never caught on, perhaps in part because he was running against so many better-known, better-funded suburban candidates.
Schillerstrom's withdrawal and endorsement of Ryan amounted to something of a personality test for his opponents.
Dillard, for instance, said he looks forward to working with Schillerstrom in the future. Dan Proft called Schillerstrom a worthy adversary who ran a policy-oriented campaign.
Bill Brady, however, said Schillerstrom endorsed Ryan "to stop real reform." And McKenna's campaign accused him of backing Ryan so they could "take their tax-and-spend ways" to all of Illinois.
SENATE SILENCE
Mark Kirk isn't getting much of a workout when it comes to debates.
The Republican Senate candidate skipped one major debate rather than share the stage with his little-known opponents. Now the organizers of another debate have canceled the event. They concluded that none of his opponents were above 5 percent in the polls, their threshold for inviting candidates to participate. Rather than give the stage to Kirk alone, they decided to scrap the whole thing.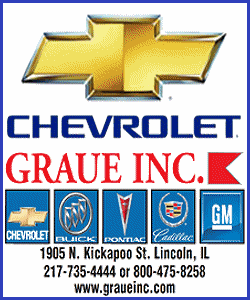 PLANS & PROMISES
Hynes released an education proposal that was big on goals and short on specifics. His plan promised nothing less than reinventing secondary education. Among the other promises: emphasizing engineering, math and other technical subjects; improving work force training and literacy programs; making schools safer; and helping teachers improve.
Hynes' proposal doesn't include any discussion of how to pay for all the extra work and resources that would be required. Presumably the money would come from the tax increase Hynes supports.
TRENDS
Scott Brown seems to be the most influential politician in Illinois -- except that he's from Massachusetts. His come-from-behind victory in a Senate race with national implications has inspired Republicans in Illinois, no matter how tenuous the connection might be.
Jim Dodge, for instance, is running for Illinois comptroller, a position that has more to do with bookkeeping than political philosophy. And his task right now is to beat a fellow Republican, not some Obama-supporting Democrat.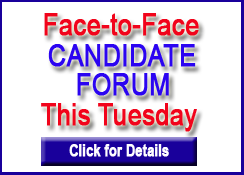 Yet Dodge looked at Brown's victory in Massachusetts and concluded it was "a signal to Illinois leaders. Voters no longer putting up with business as usual, and that includes (former state Treasurer Judy Baar) Topinka," whom Dodge faces in the primary.
MONEY TALKS
The latest campaign disclosure reports showed Hynes with a major advantage over Quinn, in part because he was doing major fundraising long before Quinn was thrust into the governor's office and had to start thinking about an election. Looking to make up the gap, Quinn even turned to his mother and borrowed $100,000.
Quinn spokeswoman Elizabeth Austin said Eileen Quinn "was so angry and upset by Comptroller Hynes' scurrilous and negative ads calling Gov. Quinn a liar that she scooped into her life savings to help her son's campaign fight back."
BY THE NUMBERS II
Registration for the primary is up by nearly 300,000 from four years ago, according to the State Board of Elections -- 7.6 million compared with 7.3 million. People can still sign up to vote under "grace period" registration, which ends Jan. 26.
Only 25 percent of registered voters showed up to cast their ballot in the 2006 primary, a record low.
WHAT'S NEXT
More debates in the governor's race and the final campaign push leading up to the Feb. 2 election.
[Associated Press; CHRISTOPHER WILLS]
Copyright 2010 The Associated Press. All rights reserved. This material may not be published, broadcast, rewritten or redistributed.