Rebecca Van Nydeggen, director of The Salvation Army of Logan County, said that the red kettle donations are the principal source of funding for SA projects throughout the year and thus carry great importance to the organization's mission.

Volunteers are key to any fundraising effort, but the job of being a red kettle volunteer can be challenging. Cold weather, snow, icy rain or any and all of those inclement situations that are common in December can make a shift manning the kettles demanding. But the individuals, civic organizations and companies that get involved every year are all willing to donate their precious time as well as brave the elements to help an organization dedicated to helping others.
And that is the most positive aspect of being a volunteer. You know your efforts for those few hours are going to help someone in need, perhaps even in dire straits. After all, isn't that the real meaning of Christmas?
Sometimes during a remarkable show of community effort someone stands out head and shoulders above others. This week's Personalities of the Week, Jerry and Karen Birdwell, most certainly do just that.
Jerry had a career at Memorial Medical Center in Springfield. Karen worked for Kroger's for several years. The two are now on Social Security, and although Karen said they give as much as they can, their resources for charity are limited.
One of the things the couple does have an abundance of is time -- well, except during this past Christmas season, that is.
The Birdwells manned the red kettle at the Lincoln IGA 20 of the 26 days that the red kettles were on the street, logging in 64 hours total ringing the bell. And the couple ended up collecting the most money of anyone, including groups or businesses that rang the bell this year.
Van Nydeggen says the Birdwell kettles totaled $2,046.27, almost 8 percent of the total $25,000 collected this past season.
Rebecca wanted it made clear that everyone who manned the kettles was important and special to The Salvation Army, and she is grateful for their efforts throughout the campaign. But she felt Jerry and Karen deserved special thanks for their efforts.
Karen took the credit away from herself and Jerry by pointing out, "We know everyone in town, and they were glad to help when they saw us ringing the bell." The generosity of the community is noted, but it still took this couple braving the elements at the kettle outside the Lincoln IGA, again and again, to help remind their friends that The Salvation Army depended on their generosity.
This remarkable feat of volunteerism began as a remembrance and served as a tribute to Karen's mom. Lois Kennett passed away in August. Still sensitive to this loss, Karen said that her mother was always giving, always volunteering to help someone or some organization. When Karen saw the SA was looking for volunteers to man the red kettles, she thought it would be a fitting tribute to her mother and something that she would approve of.
"I asked Jerry what he thought of us volunteering," said Karen.
Jerry's answer was, "Cool, all we are doing is sitting around."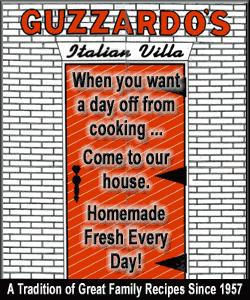 The two volunteered for a three-hour shift at IGA. Van Nydeggen said that when they were finished they said that they had so much fun they wanted to do it again the next day.
They began taking open shifts, filling in for someone who found a time conflict or caught the flu. Van Nydeggen said that by the fourth day it became evident that this was a remarkable giving couple.
"What impressed me about Jerry and Karen was their positive attitude," Rebecca said. "They were so willing to help as often as they could." When they were done with a shift, both Karen and Jerry would ask what time they were needed the next day.
With a huge smile the director said, "The two are so cheerful, so faithful, their volunteering was infectious. Their volunteering turned into a marathon with momentum!"
Karen said the entire affair made her and Jerry feel good. "It made us feel like we had accomplished something for other people to get what they needed," she said. "The Christmas season is to give to others."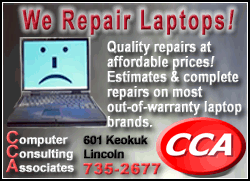 There were some memorable moments during the couple's 20 days of bell ringing that will always stand out for them and for Van Nydeggen.
One day a man came to the kettle and started feeding in a jar of quarters that he had been saving. That was the heaviest kettle of the campaign. When counted later, it totaled $79 in quarters.
Another time, Karen was ringing the bell when an aunt from Arizona came up to her. Karen didn't know the aunt was in town, and the two meeting at the red kettle was an unexpected family reunion.
Van Nydeggen said that one day during a cold rain she stopped by and saw Jerry holding his umbrella over the kettle rather than himself. "He didn't want the donations to get wet," she laughed.
In honor of the couple's remarkable efforts, they have been chosen to be honorary bell ringers outside the Lincoln IGA on Feb. 3 from 10 a.m. till 2 p.m. All money collected during that time will go to Haiti and the efforts of The Salvation Army to help the beleaguered Haitians cope with the disaster to their island nation.
Asked if manning the kettle so much and doing so much good made them want to come back next year, Karen replied, "Yes, if Rebecca wants us."
The smile on Rebecca's face answered the question without any words.
As we begin another year honoring those among us who accomplish so much to make us the great community that we are, we respectfully submit that Karen and Jerry Birdwell most certainly "ring the bell" as being worthy of becoming the first Personalities of the Week for the year 2010.
And, we are just as certain Karen's mom is looking down with approval.
[By MIKE FAK]