Google Inc. postponed the launch of its own smart phone in China following its Jan. 12 announcement that it will no longer censor search results. Others also are developing Android-based phones and could be hurt if Beijing tries to penalize Google by barring its use.
"As long as it fulfills Chinese laws and regulations and has good communication with telecom operators, I think its application should not have restrictions," said Zhu Hongren, a spokeman for the Ministry of Industry and Information Technology, at a regular news briefing when asked whether Beijing would permit use of Android.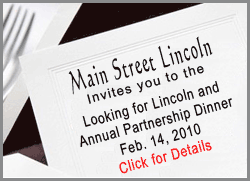 The comments reflect the conflicting pressures on the communist government, which insists on controlling information but needs foreign companies like Google to help achieve its goal of making China a technology leader.
The operating system is one of a mobile phone's most basic elements and changing it after products already have been launched would be costly, said Ted Dean, managing director of BDA China Ltd., a Beijing research firm.
"There's a pretty significant upfront investment in developing a phone on one operating system," Dean said. "So you don't want to change course on so basic a system as what operating system it works on."
In a fresh blast of invective, the Communist Party newspaper People's Daily accused Google on Wednesday of being a tool of Washington's "Internet hegemony."
After seeing its strength eroded by the global crisis, Washington "is shifting its strategic focus from the military to the Internet," the newspaper said. "It is against this backdrop that Google becomes a tool of the country's Internet hegemony."
Google is in sensitive talks with the government, trying to keep an important Beijing development center, a lucrative advertising sales team and access to China's booming market for its fledgling mobile phone business.
A Google spokesman, Jessica Powell, declined Wednesday to comment on the status of talks or confirm whether top managers from the company's Mountain View, California, headquarters were in Beijing.
Zhu gave no indication of the possible fate of Google's own phone, planned with local carrier China Unicom Ltd.