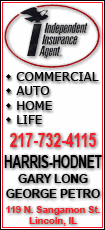 Toyota Motor Corp. announced late Tuesday the unprecedented sales suspension to fix gas pedals that could stick and cause acceleration without warning. Last week, Toyota issued a recall for the same eight models involving 2.3 million vehicles.
Toyota is also halting production at six North American car-assembly plants, beginning the week of Feb. 1, and gave no date on when production could restart.
The problem could spread to Europe, where a similar accelerator part is being used, said Toyota spokeswoman Ririko Takeuchi, while declining to give the number of vehicles affected. The company was studying possible responses, including a recall, she said.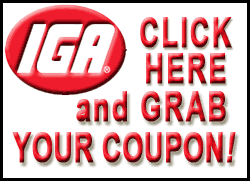 The problem part comes from one U.S. supplier and does not affect models that use parts from different suppliers, Takeuchi said. Toyota's Japan plants are not affected.
"For Europe, the number and models potentially concerned are under evaluation," said Philippe Boursereau, spokesman for Toyota France.
The automaker said the U.S. sales suspension includes the following models: the 2009-2010 RAV4, the 2009-2010 Corolla, the 2007-2010 Camry, the 2009-2010 Matrix, the 2005-2010 Avalon, the 2010 Highlander, the 2007-2010 Tundra and the 2008-2010 Sequoia.
Toyota has said it was unaware of any accidents or injuries due to the pedal problems associated with the recall, but could not rule them out for sure.
"This action is necessary until a remedy is finalized," said Bob Carter, Toyota's group vice president and general manager.
The automaker's shares fell 4.3 percent in Tokyo trading Wednesday.
Toyota spokesman Mike Goss said most workers were expected to be at their jobs during the assembly line shutdown. Workers will receive additional training or work on improvements to their assembly processes, but can also take vacation or unpaid leave, he said.
About 300 workers who build V8 engines at a Toyota plant in Huntsville, Ala., will be affected, said Stephanie Deemer, a spokeswoman for the plant. Goss said the shutdowns will also affect engine plants in Georgetown, Ky., and Buffalo, W.Va.
Toyota dealers said they were concerned the move would hamper sales and were hopeful parts to fix the problem could be distributed quickly.
"They're going the extra mile to reassure people that they really care about the customers," said Earl Stewart, owner of a Toyota dealership in North Palm Beach, Fla. "It is something that's going to be at least a short-term hardship on the dealers, and especially on Toyota."
Mamoru Katou, analyst at Tokai Tokyo Research, said Toyota was likely reorganizing production plans, such as switching suppliers, and shipping in parts from Japan. "The problem is extremely serious," said Katou. "The models are precisely those Toyota had been preparing to sell in big numbers."