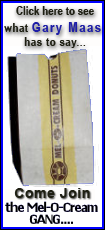 Politicians and regulators in Washington will be the primary focus as the President gives his State of the Union address and the Federal Reserve Board concludes its latest interest rate-setting meeting. Investors are looking for more direction about potential regulatory overhaul.
The market has been spooked in recent days by President Barack Obama's push to restrict trading by major financial institutions. Stocks have declined in five of the last seven sessions.
Paul Volcker, the head of the President's Economic Recovery Advisory Board, will testify about the plan before Congress next week. However, traders will be looking to for any clues during Obama's prime-time speech about the plan.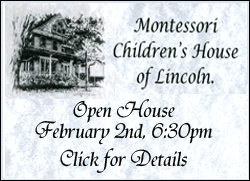 The Fed is scheduled to wrap up a meeting where it is expected to keep interest rates at historic lows. Concern late last week about whether Ben Bernanke would be confirmed for another term as chairman added to the market's decline. His term ends Sunday, but there is growing confidence the Senate will confirm his reappointment.
Bernanke has long been a champion of leaving rates at historic lows to help drive economic growth, a policy that also supports the stock market.
While the Fed is unlikely to raise interest rates at this meeting, the statement it releases will be closely reviewed to determine when it might have to hike rates to fight potential inflation. Investors will also want to get the group's take on the economic recovery.
A separate hearing on Capitol Hill where Treasury Secretary Timothy Geithner is scheduled to answer questions about the bailout insurance giant American International Group Inc. will also be closely watched. Geithner oversaw the bailout while he was head of the Federal Reserve Bank of New York.
Overseas markets fell again because of concerns about China's move to curb bank lending. The country is trying to prevent speculative bubbles and rapid inflation as its economy continues to grow quickly. A slowdown in growth in China could stunt a global economic recovery.
Ahead of the opening bell, Dow Jones industrial average futures rose 14, or 0.1 percent, to 10,152. Standard & Poor's 500 index futures rose 2.30, or 0.2 percent, to 1,089.50, while Nasdaq 100 index futures rose 4.00, or 0.2 percent, to 1,800.50.
Earnings again appear to hold little sway over the market with so many political issues stealing the attention of traders recently. Yahoo Inc. reported better-than-expected results after the market closed Tuesday. The Internet company also provided a promising outlook.