"The Martha Stewart Show," starting its sixth season this fall, will air at 10 a.m. ET/PT each weekday. The show will be rerun each day at 4 p.m. and 5 p.m., and Stewart's production company will be responsible for 90 minutes of additional programming that will air following the first run of her show.
Stewart said the deal was in the works before Winfrey announced in November that she will leave her syndicated show in 2011 to concentrate on OWN: The Oprah Winfrey Network, her joint venture with Discovery Communications Inc.
"It just reinforced our desire to have a real home for our programming," Stewart said.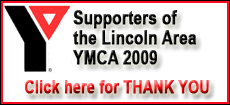 Through syndication deals, Stewart is at the mercy of local stations who air her program at different times across the country. The chance to have a uniform start time -- three uniform start times, if you count the reruns -- was particularly attractive, said Charles Koppelman, executive chairman of Martha Stewart Living.
Hallmark is available in nearly 90 million of the nation's 115 million homes with television; Stewart's syndicated show now can be seen in about 10 million more homes.
For Hallmark, the deal offers the chance to establish itself as Stewart's home base and beef up a daytime programming schedule filled with old movies, "Golden Girls" reruns and Jack Hanna animal specials. It's particularly important given that many television networks are essentially giving up on spending much money on fresh daytime shows, said Bill Abbott, president and CEO of the Hallmark Channels.
"We see a choice opportunity to own this segment in the lifestyle area and in daytime," he said.