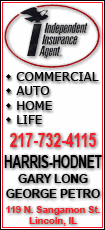 That was seven and a half years ago. In the intervening time, Gibson became a cultural firebrand, directing the controversial 2004 box-office hit "The Passion of the Christ" and the violent 2006 action epic, "Apocalypto."
He also became a cultural pariah in July 2006 when, after being pulled over in Malibu for speeding and driving under the influence, Gibson made obscene, anti-Semitic remarks to the arresting officer after being handcuffed and put inside a police car.
Gibson largely disappeared after the incident, but returns to theaters Friday with a new movie, "Edge of Darkness," a revenge thriller similar in tone with past blood-drenched Gibson films such as "Ransom" and the "Lethal Weapon" franchise.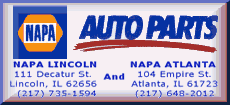 "It was time," Gibson, 54, tells The Associated Press. "I felt like getting back in the saddle. I felt like I was getting stale about seven or eight years ago. Stepped back, did some things I wanted to do. Did a few things I didn't want to do. And then time to come back."
"I don't think Mel eases his way back into anything," says "Edge of Darkness" producer Graham King. "Sure, we discussed very early on, Is this the right role for him to come back in? I think it is, and hopefully moviegoers will agree."
Will they? Hollywood.com box office analyst Paul Dergarabedian believes Gibson picked the right movie for his comeback.
"In revenge roles, Mel Gibson has few peers," Dergarabedian says. "If you've been away for awhile, it's smart to go back to what people are comfortable seeing you do."
Some, though, question whether Gibson's public standing hasn't been permanently damaged.
"I think that drunk-driving tirade confirmed a lot of peoples suspicions about the kind of person Mel Gibson is," says Matthew Traub, managing director at Dan Klores Communications.
Traub, who specializes in crisis management public relations, believes people are willing to forgive celebrities for substance abuse or sexual indiscretion but draw the line at bigotry.
Publicist Michael Levine, whose agency has represented Bill Clinton and Michael Jackson among others, agrees.
"I think he's done," Levine says of Gibson's career prospects. "He'll work, he'll exist, but I think he's seared his obit for life."
Gibson defiantly rejects the notion that he's damaged goods.
"It's 30 years ago that I lost my own personal anonymity," Gibson told the AP. "And it's 30 years ago that the public humiliation began. And sometimes it reaches a global level. And what doesn't kill you makes you stronger. And I'm telling you right now, I'm one strong motherf----- because I'm right back at you."
Gibson also insisted his past notoriety will not affect his ability to work with Hollywood studios in the future.