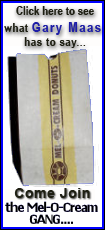 "Precious: Based on the Novel 'Push' By Sapphire" is expected to score a best-picture nomination for the Academy Awards next Tuesday, a year after the Harlem drama won the top dramatic honor at Sundance.
The film would join past Sundance premieres "In the Bedroom" and "Little Miss Sunshine," which also went on to compete for the best-picture Oscar.
With Hollywood studios always searching for the next blockbuster franchise, they have become less inclined to finance serious films that wind up in the running during awards season. Filmmakers and actors interested in those kinds of stories turn to independent cinema, and the nation's best showcase for such films is the festival, part of Robert Redford's Sundance Institute.
"We are a bit of a weather vane for what might be coming. Some of the films that come to the festival, they succeed in the mainstream and then move on to the Oscar ceremony," Redford said. "I'm happy about it, as long as we maintain who are and the way we do it."
"Precious" also is likely to earn acting honors for Gabourey Sidibe and Mo'Nique. Another 2009 Sundance premiere, "An Education," is considered a strong bet for an acting honor for Carey Mulligan and possibly a best-picture slot.
"In the Bedroom" also earned acting nominations for Sissy Spacek, Marisa Tomei and Tom Wilkinson, while "Little Miss Sunshine" won the supporting-actor Oscar for Alan Arkin and brought a supporting-actress nomination for Abigail Breslin.
Other past films that made the leap from Sundance to the Oscars include "You Can Count on Me" (best-actress nomination for Laura Linney); "Hustle & Flow" (best-actor nomination for Terrence Howard); "Half Nelson" (best-actor nomination for Ryan Gosling); and "Junebug" (supporting-actress nomination for Amy Adams).