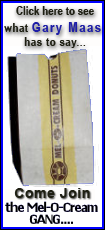 Many of the countless thousands of children scattered among Port-au-Prince's makeshift camps of homeless have nobody to care for them, aid workers say, leaving them without protection against disease, child predators and other risks.
"They are extremely vulnerable," said Kate Conradt, a spokeswoman for the aid group Save the Children.
She said U.N. experts estimate there may be 1 million unaccompanied or orphaned children or youngsters who lost at least one parent in the Jan. 12 quake.
Some young Haitians are even being released from hospitals with no one to care for them -- there just aren't enough beds for them.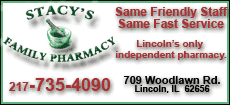 "Health workers are being advised to monitor and send separated/unaccompanied children to child-friendly spaces," the U.N. humanitarian office said in its latest situation report.
The U.N. children's agency, UNICEF, along with Save the Children and the Red Cross, has begun registering at-risk children and has identified three interim care centers at orphanages where they can be temporarily sheltered, said Bo Viktor Nylund, a senior UNICEF adviser for child protection.
The Connecticut-based Save the Children, meanwhile, has set up "Child Spaces" in 13 makeshift settlements. And the three agencies are working to reunite families, by creating a joint database of separated family members.
"This is just the begining of the exercise," Nylund said. "Considering the number of people who died in the earthquake, we are expecting children in the thousands who have lost their parents."
The plight of the young is especially poignant even in a country where the U.N. estimates one-third of the 9 million people need international assistance.
The needs are evident in Port-au-Prince's streets, alleys and crumbled doorways, where handwritten messages beg for help. In the Juvenat neighborhood, a group of 50 families scrawled in green on a white sheet hung from a doorway: "We need food assistance, water and medicine."
It was evident Tuesday, too, among thousands of people pressing against the gates of a food-distribution site in the Cite Soleil slum, where Haitian police swung sticks to beat back the crowd.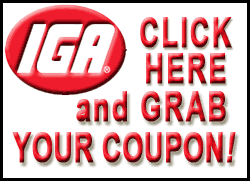 Near the quake-devastated National Palace, Brazilian troops in the U.N. peacekeeping mission occasionally fired pepper spray or pointed their guns at people to control a tightly packed, jostling line of Haitians waiting for food.
Thomas Louis, 40, who was trying to get rice and oil for his two babies, said Haitians appreciated the foreign help, but he complained about the lack of organization. "This is anarchy. This is not aid. This is a way to put people down."
The monumental scale of the Haiti disaster -- perhaps 200,000 dead, a capital city on its knees -- has severely strained the world's ability to get relief supplies through Port-au-Prince's overloaded airport and crippled seaport.
Some 800 to 1,000 aid flights were still awaiting permission to land, a seven-day backlog, U.N. and European officials said Tuesday. John Holmes, U.N. humanitarian coordinator, estimated 2 million people need food, but only 500,000 have received some so far.
The medical picture has improved, but remains critical. World Health Organization spokesman Paul Garwood said more medical staff were needed, especially rehabilitation specialists, to help with postoperative recovery of 200,000 people who have had amputations or other surgery.