The plane went down in flames early Monday just minutes after takeoff from Beirut in a fierce thunderstorm. All 90 people on board were feared dead.
"It was not your average, run of the mill thunderstorm," AccuWeather.com meteorologist Jason Nicholls told The Associated Press on Wednesday. Using a network of lightning detection systems, Accuweather detected there was a lightning strike in the plane's path around the time of the crash, he said.
The black box and flight data recorder are critical to determining the cause of the crash.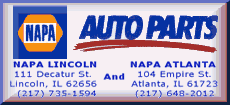 Emergency workers will expand their search radius for the wreckage of an Ethiopian Airlines jet if they do not find the black boxes Wednesday, an army official said.
Searchers have fanned out for 18 miles (30 kilometers) along Beirut's coast, and about 5 miles (8 kilometers) out to sea, said the official, who spoke on condition of anonymity because he is not authorized to speak publicly.
The army official said the sea was 3,280 feet (1,000 meters) deep in some areas being searched and international search teams were using divers and sonar. He said emergency crews were bringing the pieces of the plane they have found to a military base.
Rescue teams have recovered some bodies and pieces of the plane, but hope for finding any survivors has faded.
Ethiopian Foreign Minister Seyoum Mesfin cautioned against speculating about the cause of the crash, saying investigators still need to find the black boxes.
"It is not helpful, particularly to those who had their loved ones on board," he told journalists in Beirut.
He said that so far 26 bodies have been found, five of them of Ethiopians.
On Tuesday, Lebanon's transportation minister said the pilot made a "fast and strange turn" minutes after takeoff. He, too, said it was far too early to know the cause of the crash.