The developer, Centex Homes, worked Monday and Tuesday to stabilize the homes and the hillside. The land was still moving slightly Tuesday, but engineers believed it was nearly stable, said Laurin Darnell, a Centex vice president.
About 90 homes were initially evacuated, but residents farther from the slide were allowed to return Monday. No one was injured.
Valerie Dolenga, a spokeswoman for Pulte Homes Inc., Centex's parent company, said about half of the residents who remain evacuated may be able to return in the next 10 to 15 days after soil engineers make sure their property is stable.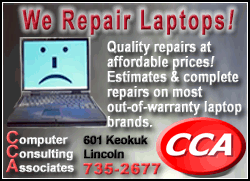 The other residents, whose homes sit on and below the crumbling hilltop, will be displaced longer as officials determine whether the houses can be made safe, Darnell said. The company is working with those families to find longer-term accommodations, he said.
Pulte's engineers continue to investigate the cause of the landslide, but San Antonio Planning and Development Director Roderick Sanchez said improper construction of the 30-foot tall, 1,000-foot long retaining wall and improper compacting of the fill dirt on the home sites caused the slide.
Darnell conceded Centex had no city permit to build the retaining wall, but he said he thought the company followed city regulations and standard industry practices in its construction. He disputed the city's allegation that the wall was improperly built.
An earlier retaining wall was torn down and the current one built after engineers found drainage problems in 2007, he said.
The company's engineers "feel this is very much an isolated incident. They feel it's being driven by some unique soil characteristics at the site," he said. He declined to describe those characteristics or comment on them further.
The engineering investigation should yield more answers on the slide's cause in the next couple of days, Darnell said.
"I know people want information now. We do more than anybody, but it's important that we do this in a methodical way," he said.