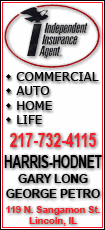 "I deeply resent those who attack our country, the generosity of our people and the leadership of our president in trying to respond to historically disastrous conditions after the earthquake," Clinton said.
Separately, the State Department said the U.S. death toll in the Haiti quake is nearing 100. Spokesman P.J. Crowley said the U.S. has confirmed 60 American deaths, and there are another 37 fatalities whose identities have not been established.
In her response to criticism of the U.S. effort in Haiti, Clinton cited the news media but not other governments.
"Some of the international press either misunderstood or deliberately misconstrued what was a civilian and military response, both of them necessary in order to be able to deliver aid to the Haitians who desperately needed it," Clinton told a gathering of State Department employees.
"I have absolutely no argument with anyone lodging a legitimate criticism against our country," she said. "I think we can learn from that, and we are foolish if we keep our head in the sand and pretend that we can't."
Asked to whom Clinton was referring, Crowley mentioned criticism from Italy and France, plus news reporting from Haiti by the Al-Jazeera news network and CNN that he said was unfair.
Crowley called reports by Al-Jazeera's English-language channel inflammatory.
"It suggested there was a militarization of the effort. It compared military activities at the airport to a little `green zone,'" he said. "We thought that was inappropriate."
The area of downtown Baghdad containing the U.S. occupation authority following the 2003 invasion became known as the Green Zone.
In response to Crowley's comments, Al-Jazeera English issued a statement defending its reporting in Haiti. It called its work "balanced, fair and detailed," and said it reflected a range of views on quake relief efforts.
On Sunday, Italy's civil protection chief blasted the U.S. military intervention as inefficient and out of touch with reality on the ground. In an interview with state-run RAI television, Guido Bertolaso said the overall relief effort was a "pathetic" failure, and he called for the appointment of an international civilian humanitarian coordinator.
The criticism was unusual from Italy, a close European ally of the United States. Italian Premier Silvio Berlusconi on Tuesday said Bertolaso's comments had "caused misunderstandings."
"In such cases, it's best to avoid remarks that can involuntarily spark controversies, keeping in mind that we are all working in good faith to help Haiti's population," Berlusconi said in a statement.