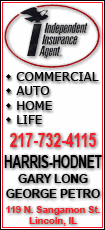 The Wall Street Journal reported on its Web site that Andrew Young says Edwards asked him to go into hiding with Edwards' mistress, in part because of his wife's health.
Young wrote that Edwards concluded "that if I helped him, I would make Mrs. Edwards's dying days a bit easier. 'I know you're mad at her, Andrew, but I love her. I can't let her die knowing this.'" Elizabeth Edwards has an incurable form of cancer that returned in 2007.
Young's tell-all book gives accounts of how Edwards asked him to help cover up the affair and promised to take care of him in the future. Edwards acknowledged for the first time last week that he fathered a child with Rielle Hunter.
The book, "The Politician," is not due out until Saturday, but the Journal said it purchased a copy Monday at a Washington-area book store.
Young provides an unflattering portrait of Edwards, talking about his obsession with campaign donations, his fixation with his hair, his disapproval of "fat rednecks" at state fairs and the lengths he went to hide the affair. Young has said in excerpts of an ABC News interview that Edwards asked him to find a doctor to fake a paternity test and to steal a diaper from the baby to secretly do a DNA test.
A longtime aide to Edwards, Young describes the discovery of a videotape showing Edwards and a naked Hunter.
"It was like watching a traffic pileup occur in slow motion -- it was repelling but also transfixing," he writes, according to the Journal.
A spokeswoman for Edwards did not immediately return a call seeking comment.
Edwards, a former North Carolina senator and 2004 Democratic vice presidential candidate, has largely stayed secluded since first admitting the affair in August 2008. He has acknowledged a federal investigation into his campaign finances.
Edwards spent part of last week in Haiti helping with relief efforts. His wife has declined to discuss their marital status.