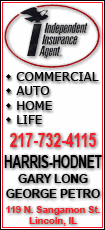 Obama, who had visited the school during a 2007 campaign stop, recalled in the speech last February how "the paint peels off the walls, and they have to stop teaching six times a day because the train barrels by."
All but $4 million of the federal money the county is receiving is a loan, which the area will pay back using revenue from a 1-cent sales tax levied in 2007, Dillon School District 2 Superintendent Ray Rogers said. Some of the money will be used to refurbish existing facilities and build a new early childhood development center. But about $25 million will go toward building a new J.V. Martin Junior High School.
The school is in a rural swath along Interstate 95 in the state's northeastern corner known as the Corridor of Shame, after a 2005 documentary about conditions in schools there. The school itself is a hodgepodge of buildings; the original part, a former church, dates to 1896, and the latest section was added in 1955. The auditorium, built in 1917, was condemned in 2008 by the state fire marshal.
Several presidential candidates visited the crumbling school during the run-up to the 2008 election. Obama first brought national media attention to the students' plight in August 2007, when he winced as a high-pitched train whistle interrupted lessons during his visit.
When Obama discussed the school during his first congressional address as president, 14-year-old eighth-grade student Ty'Sheoma Bethea was in the audience as one of his invited guests.
National support for the crumbling school began to pour in. Students got the surprise of their lives in May, when the CEO of a Chicago company donated $250,000 worth of new furniture and fresh paint on the cafeteria's walls. Bethea spoke about the school's struggles. The dress she wore to the president's speech was ensconced in South Carolina's state museum.