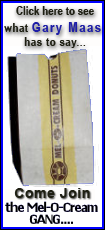 His goal: Get the economy, the confidence of voters and his own presidency on surer footing.
Obama's speech will be underpinned by two themes -- reassuring millions of Americans that he understands their struggles and convincing people that he is working to change Washington even as he finds himself working within its old political ways.
The 9 p.m. EST address has enormous stakes for Obama. He rode a tide of voter frustration into office and now is getting smacked by it himself.
Obama will offer fresh detail about how he wants to help businesses hire again and how he hopes to salvage an overhaul of health care insurance. Yet for all the new wrinkles he offers, the speech will be measured largely by how well he reconnects with the public.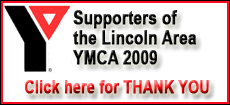 "In this political environment, what I haven't always been successful at doing is breaking through the noise and speaking directly to the American people," Obama conceded to an interviewer last week. This is his chance -- speeches like this one can draw 30 million to 50 million viewers, sometimes more.
The agenda will sound familiar. Obama says he will not retreat from the big issues he campaigned on and tried to get done in his first year, when political momentum was strong. He will push for health care, regulation of Wall Street, energy and immigration reform, and continue the global fight against terrorists.
Obama also will prod Congress to enact new jobs legislation, seek a freeze on some domestic spending for three years and try to blunt the impact of a Supreme Court decision that gives corporations much more freedom to influence elections through political advertising.
Meanwhile, his White House is still feeling the jolt of last week's Senate election in Massachusetts. When little-known Republican Scott Brown won the seat held for nearly a half-century by the late Democratic Sen. Edward Kennedy, the result was widely viewed as a symbol of frustration with the economy and the powers that be.
So Obama will try to more sharply cast his messages to address people's daily concerns. That starts with creating more jobs at a time of 10 percent unemployment but extends to the other topics he will address, including the government's ongoing habit of spending more money than it has.
Then again, Obama already has been trying to couch his initiatives in real-life terms.
In his first address to Congress 11 months ago, a speech too early in his tenure to be considered a State of the Union, Obama talked of people living with the economic anxiety of sleepless nights, bills they could not pay and jobs they had lost.
"It's an agenda that begins with jobs," Obama said that night in February. It still is, but in a much tougher political environment for him and his party.
Obama remains a well-liked figure, polls show, but his overall approval rating and grades for handling issues like the economy have dropped significantly.
A new Gallup Poll finds that Obama is the most politically polarizing president in recent history, with 88 percent of Democrats approving of his job performance while just 23 percent of Republicans do. He has the twin political challenges of giving Democratic lawmakers an agenda they can rally around in this midterm election year, yet showing emboldened Republicans and a skeptical public that he is serious about reversing Washington's off-putting partisanship.