The capital was tense even as people hit the streets in celebration, setting off fireworks, waving Sri Lankan flags and holding up posters of Rajapaksa. Policemen at intersections smiled and waved at the revelers.
The election commission declared Rajapaksa the winner with 57.8 percent of the vote to Sarath Fonseka's 40 percent. The president now must rebuild the country after last year's successful offensive to destroy the Tamil Tiger separatists after 25 years of conflict.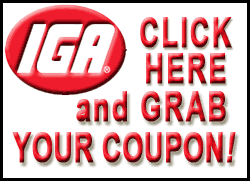 "After this election, everyone should now join together in building the country," Rajapaksa said.
In an apparent effort to dispel the acrimony of the campaign, he added: "From today onward, I am the president of everyone, whether they voted for me or not."
But Fonseka refused to accept the results and told the electoral commission in a letter that he would initiate legal proceedings to have the vote annulled.
In the letter, he accused Rajapaksa of using the state media to attack him, of misappropriating public funds for his campaign and of preventing displaced minority Tamils -- whose support the opposition candidate was counting on -- from voting.
The distraught election commissioner, Dayanada Dissanayake, appeared to agree. He said the state media violated guidelines he had crafted, government institutions behaved in a way that embarrassed him, and he pleaded to be allowed to resign his post.
"I request to be released," he said just before he announced the results. "I cannot bear this anymore."
As the returns came in, troops surrounded the Cinnamon Lake Hotel after about 400 people, including alleged army deserters, gathered inside with Fonseka, military spokesman Brig. Udaya Nanayakkara said.
The troops remained there throughout the day.
"We don't know what's their motive, and as a protective measure we have deployed troops around the hotel, and people who go in and come out are being checked," Nanayakkara told The Associated Press. He said there were no plans to arrest Fonseka.
But, in a separate letter to the election commission, Fonseka said the troops were preventing him from leaving. Three of his employees were arrested and he feared detention himself, he said.
"I ask you to order the police and the relevant security authorities to ensure my safety and my freedom of movement," he wrote.
Opposition lawmaker Rauf Hakeem told reporters outside the hotel there were no deserters inside, and Mano Ganesan, another opposition official, said the coalition had reached out to diplomats to secure international guarantees of Fonseka's safety.
Some observers fear that a dispute over the results could lead to street protests and violence.
Jehan Perera, a political analyst in Colombo, called the military presence at the hotel "absolutely unprecedented."
Fonseka remains popular with the troops he led to victory against the Tamil Tigers, and the government is worried that he might claim electoral fraud and then try to rally his former soldiers, Perera said.