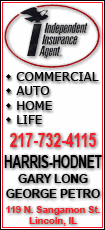 Peres, 86, said that "across the world, survivors of the Holocaust are gradually departing from the world of the living."
"At the same time, men and women who took part in the most odious activity on earth -- that of genocide -- still live on German and European soil, and in other parts of the world," he added. "My request of you is: Please do everything to bring them to justice."
Two suspects in their late 80s are currently on trial in Germany -- John Demjanjuk, who denies accusations that he was a guard at the Sobibor death camp; and Heinrich Boere, who admits involvement in the killing of Dutch civilians as a member of an SS hit squad.
German prosecutors are pursuing several other cases.
"This is not revenge in our eyes. This is an educational lesson," Peres said.
Peres drew a standing ovation for his speech, which he opened with the Kaddish -- the Jewish prayer of mourning -- and closed with the words of the Israeli national anthem -- "Hatikva," or "The Hope."
Addressing an audience that included Chancellor Angela Merkel and President Horst Koehler, Peres pressed home Israel's concerns about Iran, declaring that "this regime is a danger to the entire world."
"We reject a fanatic regime ... which threatens destruction, accompanied by nuclear plants and missiles and who activates terror in its country and in other countries," he said.
Iranian President Mahmoud Ahmadinejad has drawn international condemnation for questioning the Holocaust and calling for Israel's demise.
Peres was the third Israeli president to address German lawmakers.