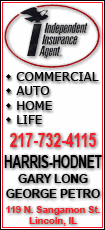 Delegates will discuss fears that declining oil revenues are weakening Yemen's ability to deliver basic services -- stirring dissent and allowing terrorists a firmer foothold in the country.
The U.S. and Britain may also push for more control over counterterrorism operations inside Yemen, though the country's foreign minister insists his government won't support the permanent presence of international troops.
"It's not a failed state, but it's an incredibly fragile state and that's why this meeting is so important -- we want to get in there early to offer assistance and prevent Yemen from becoming a failed state," British Foreign Office minister Ivan Lewis said.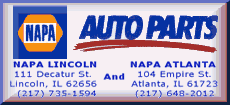 Delegates at the two-hour talks in London -- which include the World Bank and International Monetary Fund -- won't pledge any new funds, but instead will offer to help Yemen spend $5 billion donated in 2006, most of which remains untouched.
Intelligence officials are concerned about the ability of al-Qaida affiliates to operate freely in some parts of Yemen, and say Western Muslims are traveling there to seek out radical clerics and terrorists. Last week, British Prime Minister Gordon Brown warned of the dangers posed by the Yemen-based Al-Qaida in the Arabian Peninsula group and the U.K. raised its terror alert status, partly in response to the threat.
The U.S. military and intelligence agencies have been participating in joint operations for some time with Yemeni troops, and the two countries are discussing a new aviation unit to help bolster Yemen's counterterrorism forces, a Yemeni official said.
The official, who spoke on condition of anonymity to discuss military operations, said while the intelligence sharing has been critical, the Yemeni military badly needs military equipment.
The Washington Post reported Tuesday that joint operations have killed scores of people, among them six of 15 top leaders of a regional al-Qaida affiliate. Other officials told The Associated Press the number may be closer to four.