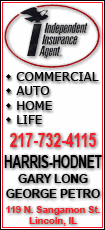 The veteran U.S. negotiator said Karzai will outline an ambitious plan Thursday to convince low-level and midlevel Taliban fighters who don't back al-Qaida to give up their fight against U.S. and NATO forces.
The plan will be a centerpiece of a one-day London conference designed to boost the flagging war effort in Afghanistan, where U.S. and NATO forces have been taking increasing casualties from resurgent Taliban forces. Secretary of State Hillary Clinton arrived in London Wednesday for the talks.
Holbrooke said U.S. officials believe the majority of Taliban forces do not back al-Qaida or embrace extremist goals.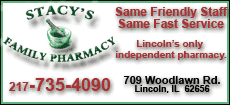 "The overwhelming majority of these people are not ideological supporters of Mullah Omar (the fugitive Taliban leader) and al-Qaida," Holbrooke said. "Based on interviews with prisoners, returnees, experts, there must be at least 70 percent of these people who are not fighting for anything to do with those causes."
He said he was encouraged by recent polls in Afghanistan indicating that a majority now blames the Taliban, not Western forces, for the country's violence.
Holbrooke declined to say how much the reintegration plan would cost.
"We don't know enough about the plan," he said.
He said there are "red lines" that could not be crossed during negotiations with Taliban figures, and that those who back al-Qaida, or support the group's harsh treatment of women, would not be accommodated.
He said there has been no discussion of an amnesty for Taliban fighters, saying the immediate goal is to convince them to stop fighting.
"My philosophy is that you're trying to prevent future deaths," he said. "We're trying to offer an opportunity to get shooters off the field so they don't kill more people. My heart goes out to the families that have lost loved ones, but this is not a disservice to them."
Holbrooke, who played a central role in negotiating the Dayton peace agreement that helped bring the Bosnian war to a halt, said the situation in Afghanistan and Pakistan is far more complicated than the one he faced in the Balkans.