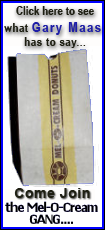 Obama says Americans were understandably upset by the backroom dealmaking that he called ugly. In a cruel twist, the reaction helped elect a Republican senator in Massachusetts last week, putting the health legislation in peril.
Rep. Jim Clyburn of South Carolina, the No. 3 House Democrat, said Tuesday the House may be able to pass the Senate health bill -- and salvage Obama's top domestic priority -- if the offending items are deleted.
"We've got to get rid of that Nebraska stuff, we've got to get rid of the Louisiana stuff," Clyburn said, referring to provisions inserted to help secure the votes of holdout Democratic senators Ben Nelson of Nebraska and Mary Landrieu of Louisiana.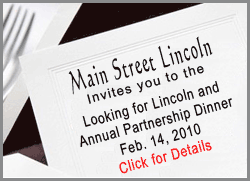 Obama, speaking to ABC News this week, said, "I didn't make a bunch of deals." But he acknowledged making "a legitimate mistake" by letting White House and congressional negotiators include the items during last month's closed-door negotiations.
Most ire has focused on the Nebraska provision, even though it resembled countless other favors that have secured lawmakers' votes for decades. Republicans caught Democrats flatfooted by turning derision of the "Cornhusker Kickback" into a national furor.
Strategists say Democratic leaders underestimated their foes' ability to use the Internet and other outlets to feed unsavory depictions of legislative dealmaking to angry voters already suspicious of Congress.
"The political dynamics have changed," said Democratic consultant Chris Kofinis. "The Google electorate," he said, can swap political information and opinions with lightning speed. Average Americans may know little about congressional traditions for brokering deals, he said, but when they hear about it, "they don't have a lot of patience for the sausage-making process."
Obama basically conceded the point this week, after reaction to the Nebraska item helped Republican Scott Brown win a stunning victory to succeed the late Sen. Edward Kennedy in Massachusetts. Brown's election jeopardized the health care overhaul that Kennedy long championed by taking away the 60-vote Democratic supermajority and the Democrats' ability to cut off GOP filibusters.
"It's an ugly process and it looks like there are a bunch of backroom deals," Obama told ABC News. In Wednesday night's State of the Union address, he said, he will "own up to the fact that the process didn't run the way I ideally would like it to and that we have to move forward in a way that recaptures that sense of opening things up more."
He said he has kept "the promises we made about increased transparency" at the White House, even though he once had advocated televising health care negotiations on C-SPAN.
Nelson, who defended his actions in a Senate speech Monday, was upset last year that Nebraska would have to pay for a proposed expansion of Medicaid starting in 2017. He says he argued that the federal government should cover the full cost for all 50 states, not just Nebraska.
But such an agreement would have cost about $35 billion over 10 years. So White House and Senate Democratic negotiators agreed to apply the break only to Nebraska, at a cost of about $100 million, Senate officials said.