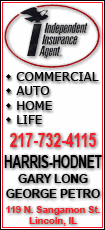 House and Senate leaders said Tuesday they need time to determine the best way forward on health care in the wake of last week's special election loss in Massachusetts, which cost Democrats their filibuster-proof Senate majority.
Obama is not expected to offer a specific prescription in Wednesday night's speech, but Democrats want to hear him renew his commitment to the health care overhaul he's spent the past year promoting as his top domestic priority.
It is now badly adrift, and lawmakers want to stop talking about the divisive topic and move on to jobs and the economy, the issues they say preoccupy their constituents.
"The president effectively will hit the reset button (Wednesday) night, after which we'll have a matter of weeks, not months to get this right," said Rep. Anthony Weiner, D-N.Y.
"We're reaching the point where our momentum is clearly stopped already," Weiner said. "If we're going to do this, I think we have to do this soon."
Not so, according to Senate Majority Leader Harry Reid, D-Nev.
"We're going to find out how to proceed," Reid told reporters Tuesday. "But there is no rush."
The House and Senate separately passed 10-year, nearly $1 trillion bills last year to remake the nation's medical system with new requirements for nearly everyone to carry health insurance and new regulations on insurers' practices. Negotiators were in the final stages of reconciling the differences between the two measures before last week's GOP upset in the race for the Senate seat long held by the late Edward M. Kennedy.
Democrats acknowledge that opposition to the health care remake in Washington helped spark the Massachusetts revolution.
Democrats now have four options for moving forward, said House Majority Leader Steny Hoyer: no bill; a scaled-back measure designed to attract some Republican support; the House passing the Senate bill; or the House passing the Senate bill, with both chambers making changes to bridge their differences.
House Speaker Nancy Pelosi has ruled out passing the Senate bill with no changes, and no Democrats are publicly advocating abandoning the effort altogether, though Rep. Stephanie Herseth Sandlin of South Dakota, a leader of conservative House Democrats, said some conservative Democrats would prefer to do just that.