Today's highlight in history:
On Jan. 27, 1880, Thomas Edison received a patent for his electric incandescent lamp.
On this date:
In 1756, composer Wolfgang Amadeus Mozart was born in Salzburg, Austria.
In 1901, opera composer Giuseppe Verdi died in Milan, Italy, at age 87.
In 1943, some 50 bombers struck Wilhelmshaven in the first all-American air raid against Germany during World War II.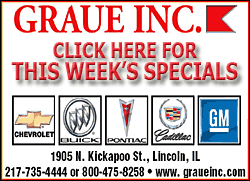 In 1944, the Soviet Union announced the complete end of the deadly German siege of Leningrad, which had lasted for more than two years.
In 1945, Soviet troops liberated the Nazi concentration camps Auschwitz and Birkenau in Poland.
In 1951, an era of atomic testing in the Nevada desert began as an Air Force plane dropped a one-kiloton bomb on Frenchman Flat.
In 1967, astronauts Virgil I. "Gus" Grissom, Edward H. White and Roger B. Chaffee died in a flash fire during a test aboard their Apollo spacecraft. More than 60 nations signed a treaty banning the orbiting of nuclear weapons.
In 1973, the Vietnam peace accords were signed in Paris.
In 1981, President Ronald Reagan greeted the 52 former American hostages released by Iran at the White House.
In 1985, the secret three-day military-satellite mission of the space shuttle Discovery ended with a smooth landing in Florida.
Ten years ago: President Bill Clinton proposed a $350 billion tax cut, big spending increases for schools and health care and photo ID licenses for handgun purchases in his final State of the Union address.