he Wildcats (19-1, 4-1 Southeastern Conference) moved atop the rankings this week for the first time since 2003. They were cautioned by no less a fan than President Barack Obama earlier Tuesday to keep their focus and play with the same passion that brought them to the top.

The president or Kentucky didn't count on Downey, the SEC's leading scorer to break the 30-point mark for the fourth time in six league games for South Carolina (12-8, 3-3).

"This is what happens when you have young guys who think we're are going to win at the last minutes of the game," Kentucky coach John Calipari said.

It has been Wildcat youngsters such as John Wall and DeMarcus Cousins that have fueled the program's best start in 44 years. South Carolina showed there's still a place for a couple of smart, savvy senior guards such as Downey and Brandis Raley-Ross.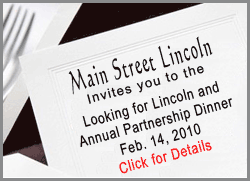 Raley-Ross had 17 points, the most he's scored in an SEC game this season as South Carolina won its third straight over Kentucky.
"Those guys are very talented," Downey said of the Wildcats. "But they're also freshmen and this was a hostile environment."
The president said as much earlier Tuesday when he called to congratulate the Wildcats on raising more than $1 million to help earthquake victims in Haiti, reminding Kentucky that South Carolina was a difficult place to play.
Obama, though, also thought -- like most everybody else who follows the game -- that the Wildcats would have little trouble with undermanned South Carolina.
"Yeah, I'm aware of it, but I'm kind of scared to mention something about this president," Downey joked. "I don't want anybody knocking at my door. I don't have anything to say about Obama."
DeMarcus Cousins matched his career best of 27 points to lead Kentucky, which had been the nation's last unbeaten team.
Fans rushed the Colonial Life Arena floor when the buzzer sounded, Downey hugging whomever he could and screaming, "I told you so!"
Giddy fans came up to South Carolina athletic director Eric Hyman, handing him dollar bills to pay the anticipated fine the SEC levies for swarming the court.
First offense is $5,000, escalating to $50,000 for repeated violations.
"I'll handle this one," Hyman said.
With Downey, there could be more upsets and celebrations ahead.
He had seemingly hit a game-winner at Florida on Saturday, scoring on a driving layup with 5 seconds left until the Gators' Chandler Parsons outdid him with a winning 3-pointer.
This time, though, Downey and the Gamecocks would not be stopped -- even after the Wildcats fabulous freshmen of Wall and Cousins seemed to take things over.
The pair combined for 13 points during a 14-3 run midway through the second half that put the Wildcats up 47-42. That's when Downey took over.
South Carolina's senior had a three-point play and two foul shots to tie it up.
Downey had another three-point play with 4:06 left to give the Gamecocks the lead for good at 54-51.
"It's been my thinking all year," South Carolina coach Darrin Horn said. "If it's close, we've got No. 2 (Downey) and we've got a shot."