County clerk advises voters of new undervoting law

Send a link to a friend
[January 27, 2010] Logan County Clerk Sally Litterly wants to inform voters casting ballots at the Feb. 2 primary election that a new law in Illinois now requires that all Illinois voting systems detect and notify voters if they undervote on a statewide constitutional office, which only includes governor, lieutenant governor, attorney general, secretary of state, comptroller and treasurer.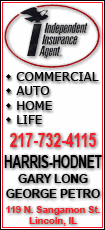 This law, called the Illinois Undervote Notification Law, was part of an omnibus election bill passed in 2007 that must be implemented for the first time at the Feb. 2 election. The new law requires that if a voter fails to vote for one or more of the statewide constitutional offices on their ballot, the tabulators must beep to notify the voters they have undervoted, which will trigger an election judge in the polling place to assist the voter. The voter will be given the opportunity to either have the tabulator accept the ballot so the offices they voted will be counted as they intended, or return the ballot to the voter to allow them to vote in the undervoted race(s).
"I am adamantly opposed to this Undervote Notification Law, and feel it violates the votersí fundamental right to a secret ballot," Litterly said, "I believe the majority of voters intend to undervote because they do not wish to vote for a specific individual or office. In the past, their ballot was accepted by the voting tabulator with no undervote notification. Unfortunately, to follow the new law, when voters undervote on a statewide constitutional office at the February election, our tabulators must notify the voter this has occurred."
Litterly added, "The issue could also be construed as an equal protection violation as it treats candidates differently."
Only statewide constitutional officers receive the undervote notification.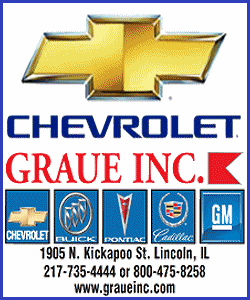 Litterly assures voters that signage will be placed at their polling place alerting them to the new law, and their election judges have been trained to promptly and discreetly assist them should they undervote at the polls.
She reports that some statewide legislators have also voiced support to work to repeal the Undervote Notification Law in their spring 2010 session so that it could be eliminated for future elections.
Voters with questions or concerns about the Undervote Notification Law should contact their state legislators.
[Text from file received from Sally J. Litterly, Logan County clerk]