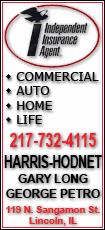 n "On The Brink," Paulson gives a chronological account of the chaotic scramble to prevent an economic meltdown as Lehman Brothers and American International Group spun toward collapse in September 2008.
The book won't be officially released until Monday, but The Associated Press was able to purchase a copy Wednesday at a Manhattan bookstore.
The nearly 500-page volume doesn't contain any bombshell revelations. Instead, it offers details about Paulson's emotional strain during the crisis and a defense of his decision to bail out the financial system with a massive taxpayer rescue.
In one passage, he describes a phone call to his wife during which he expressed fear and said that people were coming to him for solutions that he didn't have. He says his wife comforted him by reading aloud one of their favorite Bible verses.
The crisis took a physical toll as well, Paulson writes.
He says he suffered bouts of nausea and exhaustion from a lack of sleep, symptoms that overcame the former Wall Street CEO at least once in public, after an emergency meeting with congressional leaders on Capitol Hill to discuss the massive taxpayer rescue of insurer AIG. Feeling nauseous, Paulson writes that he had to crouch behind a pillar, not far from a hanging American flag, and that he was thankful that he wasn't seen by journalists.
Paulson suggests that his need for rest briefly tested his Christian Scientist faith, which eschews medicine in favor of prayer. He recalls taking out a bottle of sleeping pills given to him and staring at them in his bathroom before flushing them down the toilet.
As Lehman's troubles threatened to topple other banks, Paulson describes assembling an extraordinary meeting of the CEOs of the nation's largest and most powerful banks in a desperate bid to save the storied Wall Street firm on Sept. 12, 2008.
Paulson writes that the CEOs, including Jamie Dimon of JPMorgan Chase & Co. and Lloyd Blankfein of Goldman Sachs Group Inc., sparred at times but were committed to trying to rescue Lehman. However, a lifesaving deal never happened, and Lehman Brothers filed the biggest bankruptcy claim in U.S. history three days later.