T
he recalls for gas pedals prone to sticking and faulty floor mats that can entangle the accelerator are a devastating blow to an automaker that had prided itself on a reputation for quality. The safety doubts have also forced Toyota to suspend U.S. sales and production of eight models including the Camry, America's top-selling car.
The huge number of recalled vehicles -- topping five million, when accounting for models being recalled more than once -- stems from the auto industry's drive to use the same parts across a range of models to cut costs, some analysts say.
Even a small defect can set off a recall numbering millions of cars.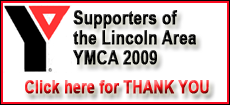 At its peak, Toyota Motor Corp. sold 9.4 million vehicles around the world in 2007, adding more than three million vehicles in annual sales over five years.
"The past few years, Toyota has been expanding too rapidly," said Christopher Richter, auto analyst at Calyon Capital Markets Asia in Tokyo. "Maybe they should have gone a little slower."
Embroiled in a public relations disaster, Toyota is hoping drivers will ultimately view its unprecedented suspension of sales and production as a responsible step.
"We didn't want to spare even a moment after we found a problem so our customers don't have to worry," company spokesman Hideaki Homma said Thursday.
Homma said the company had learned its lesson and was making quality checks more thorough under an initiative spearheaded by President Akio Toyoda to put customers first.
Toyoda, grandson of the company's founder, last year replaced Katsuaki Watanabe, a cost-cutting expert who oversaw Toyota's dethroning of Detroit-based General Motors Co. as No. 1 in global vehicle sales.
Still, it remains unclear how quickly the problems can be solved.
When Toyota recalled 4.2 million vehicles in November, it said it was because floor mats were interfering with the pedals. That may have been an issue, but now the company is saying last week's recall of 2.3 million vehicles is linked to worn pedal mechanisms that increase friction in certain conditions and cause the accelerator to stick sometimes.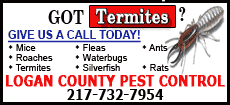 Sean Kane, president of Safety Research and Strategies Inc., a Massachusetts-based car safety investigation and advocacy group, said he's certain there is no single cause. He said he's logged thousands of stuck gas pedal complaints.
"We are convinced that this a multifaceted problem," Kane said.
Toyota says the same problem gas-pedal part, manufactured by supplier CTS Corp., based in Elkhart, Indiana, is used in European-made vehicles.
Colin Hensley, a manager at Toyota's European operations headquartered in Brussels, said recalls will be carried out in Europe but the number of vehicles involved isn't known yet. Toyota said Thursday it was recalling an additional 1.09 million vehicles in the U.S. for problem gas pedals and floor mats.
The problems in the U.S. -- Toyota's biggest market -- are a major embarrassment for a company that has consistently topped consumer-survey rankings and counseled manufacturers around the world about efficient "just-in-time" and exemplary production methods.