The iPad will start at $499, a price tag far below the $1,000 that some analysts were expecting. But Apple must still persuade recession-weary consumers who already have other devices to open their wallets yet again. Apple plans to begin selling the iPad in two months.
Jobs said the device would be useful for reading books, playing games or watching video, describing it as "so much more intimate than a laptop and so much more capable than a smart phone."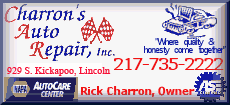 The half-inch-thick iPad is larger than the company's popular iPhone but similar in design. It weighs 1.5 pounds and has a touch screen that is 9.7 inches diagonally. It comes with 16, 32 or 64 gigabytes of flash memory storage, and has Wi-Fi and Bluetooth connectivity built in.
Jobs said the device has a battery that lasts 10 hours and can sit for a month on standby without needing a charge.
Raven Zachary, a contributing analyst with a mobile research agency called The 451 Group, considered the iPad a laptop replacement, especially because Apple is also selling a dock with a built-in keyboard.
But Forrester Research analyst James McQuivey said he does not believe the iPad offered enough additional features for consumers to justify buying yet another gadget, or to call it a new category of device.
In an e-mail, he criticized its lack of social features, such as ways to share photos and home video and recommend books.
Sitting on stage in a cozy leather chair, Jobs demonstrated how the iPad is used for surfing the Web with Apple's Safari browser. The CEO typed an e-mail using an on-screen keyboard and flipped through photo albums by flicking his finger across the screen.
He also showed off a new electronic book store and a book-reading interface that emulates the look of a paper book. That puts the iPad in competition with Amazon.com Inc.'s Kindle and e-book store.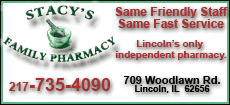 Tim Bajarin of Creative Strategies Inc. called the iPad a great multipurpose mobile device -- and the first tablet with a chance of success with consumers.
But Bajarin said Jobs' presentation only touched the tip of what the iPad could do for newspapers, magazines and book publishers, three industries struggling in the transition to the digital age.
A new newspaper reader program from The New York Times and a game from Electronic Arts Inc. were demonstrated during the event. The iBookstore launched with titles from Penguin, Simon & Schuster, HarperCollins, Hachette Book Group and Macmillan, and will open up to other publishing houses.
Carolyn Reidy, chief executive of Simon & Schuster, called the iPad a "terrific device" that gives readers the ability to adjust the typeface and turn pages by touching a finger to the screen, as opposed to pushing a button, as the Kindle requires.
Applause rang out as Jobs stepped onto the stage to introduce the iPad to hundreds of analysts, bloggers and other guests at the Yerba Buena Center for the Arts in San Francisco.
Accompanied at times by executives from Apple and other companies, Jobs played showman throughout the hour-and-a-half presentation, slowly revealing details about the iPad. When he announced the price -- lower than what had been speculated -- it was accompanied by the sound of glass shattering.