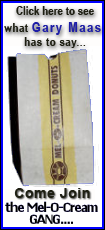 Net profit was euro948 million ($1.33 billion), up from euro576 million in the last quarter of 2008.
But net sales in the last three months of 2009 dropped 5.3 percent to euro12.0 billion from euro12.7 billion in the same period a year earlier.
The Finnish company said it boosted its share of the mobile phone market to 39 percent, from 38 percent in the previous quarter and 37 percent in the fourth quarter of 2008.
Nokia CEO Olli-Pekka Kallasvuo said that included gains in the market for smartphones, driven by the launch of new models.
"Our solid results also owe a good deal to world class supply chain management and impressive sales execution," Kallasvuo said.
Nokia's share price jumped more than 10 percent to euro9.95 ($14) in early afternoon trading in Helsinki.
The company's results were also boosted by the fact that special items, one-time costs which include restructuring charges, were significantly lower than in the comparable quarter in 2008.
The mobile phone industry has been hit hard by the financial crisis, and Nokia last year slashed more than 3,000 jobs globally and temporarily laid off thousands in Finland. Its joint network equipment venture with Germany's Siemens AG -- Nokia Siemens Networks -- announced some 5,700 job cuts.
As the market leader, Nokia has been better prepared to weather the crisis, but in the third quarter it posted its first quarterly loss in a decade amid falling sales, lower handset prices and a one-time charge for the fallen value of its network equipment unit.