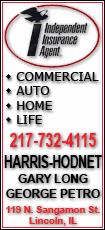 Lockheed is raising its earnings for 2010 by a dime a share, saying pension costs should be lower.
Lockheed says it earned $827 million, or $2.17 per share, in the last three months of 2009. That's up from $823 million, or $2.05 per share, a year ago. The company reduced its outstanding stock through fourth-quarter buybacks, bumping up its earnings per share results.
It says revenue rose 13 percent to $12.5 billion on better sales of military planes and satellites. But Lockheed also had a $114 million pension expense.
Analysts expected $1.99 per share on revenue of $12.47 billion.