"Th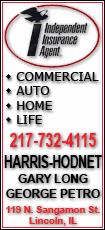 is album from the get-go was really more about art," Wariner said. "I know it's cliche to say so, but my statement has always been, 'Hey, if it sells 50,000 or 50, it's something that has to get done.' I have to make this record."
Wariner, then a teenage prodigy, was one of just four guitarists Atkins gave the title CGP -- certified guitar player. Atkins was right, of course. Wariner met Atkins after earning a spot in Dottie West's band as a teen and Atkins produced his first albums before inviting him to play bass in Atkins' band.
Wariner, 55, went on to sell millions of albums and was recently honored by Broadcast Music, Inc. (BMI) for 11 songs that have been performed more than 1 million times on TV and radio. Those hits include both his own music and cuts that Clint Black ("Nothin' But the Taillights"), Keith Urban ("Where the Blacktop Ends") and Garth Brooks ("Longneck Bottle") piloted to success.
"If you can imagine he is a guy who can not only write it but, 'Oh, here you go, I can also play it,' and, 'Oh, here you go, I can produce it and mix it,'" Brooks said. " ... Steve really, really knows what the song needs as a writer, a singer, a producer. He makes it easy."
Not unlike Atkins was known to do.
In a career that spanned nearly six decades, Atkins did a little bit of everything -- from playing with The Carter Family to finding and producing many of the great country artists that followed.
Wariner's CD charts Atkins' life in music with a mix of the producer's tunes and his own originals, which touch on Atkins' style through the years.
Atkins is considered one of the chief architects of the "Nashville sound," which helped push country music into the popular consciousness. But he wasn't defined by the genre, dabbling in swing, jazz, rockabilly and pop music among others.