Y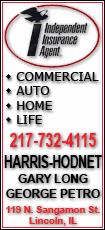 et doubters remain.
After a week of turmoil, due in large part to the Massachusetts special election that denied them their filibuster-proof Senate majority, a few Democrats said the president's strong boost for health care in his State of the Union address Wednesday stiffened their spines.
"I heard him basically issue a call to arms to renew the fight for health care reform," Rep. Gerry Connolly, D-Va., said.
Whether it was enough remains to be seen. Some Democrats, particularly moderates, were still gloomy about the health care bill's chances even after hearing Obama's request: "Don't walk away from reform. Not now. Not when we are so close."
"It was near dead. I think the president brought it back to life," Rep. Jason Altmire, D-Pa., said. "But I don't know that the Congress has the appetite to continue to fight."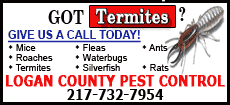 Sen. Mary Landrieu, D-La., put the odds of passing a comprehensive bill at "less than 50-50."
Sen. Evan Bayh, D-Ind., said, "No speech can untie that Gordian knot" -- referring to the complexities confronting Democrats as they consider how to untangle far-reaching bills passed separately by the House and Senate now that they lack the 60 votes needed to advance in the Senate. Republicans are practically unanimously opposed.
Obama gave lawmakers no specific guidance on how to move forward, and some said they would have liked to hear more details. Several lawmakers cautioned that Obama will need to make a sustained effort to nudge the legislation to passage.
Democrats from the president on down want to turn their attention to jobs and the economy and not spend much more time debating health care, as they did for much of the past year. Rather than attracting voters' support, the debate alienated them, as Obama acknowledged Wednesday.
"This is a complex issue, and the longer it was debated, the more skeptical people became," the president said. "I take my share of the blame for not explaining it more clearly to the American people. And I know that with all the lobbying and horse-trading, the process left most Americans wondering, 'What's in it for me?'"
But the problems with the current system aren't going away, Obama said, citing rising premiums and deficits, along with small businesses that are dropping coverage and patients being denied care.
"I will not walk away from these Americans, and neither should the people in this chamber," he told the gathering and a prime-time TV audience.
Obama extended an olive branch to Republicans, saying he would welcome suggestions from anyone from either party on moving ahead. Republicans responded by saying they did have ideas, such as limiting medical malpractice awards, even as they rejected Obama's approach. The president would ban insurance company practices like denying coverage based on pre-existing conditions, while requiring nearly all individuals to carry insurance, with the aim of extending coverage to more than 30 million uninsured.